Compare Forklift Prices in Minutes​
Get personalized price quotes from different forklift dealers to get the best deal
Used Forklifts

in Memphis
The Used Forklift Network simplifies the buying process to get our customers the best equipment at the lowest price possible. 
We match you with forklift dealers near you based on what you are looking for. 
Let them compete for your business!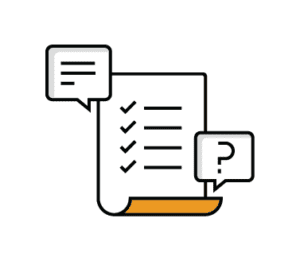 It takes 5 minutes to tell us what you're looking for
Receive Quotes from Dealers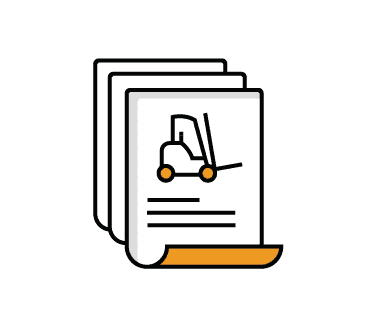 Our vetted forklift partners receive your request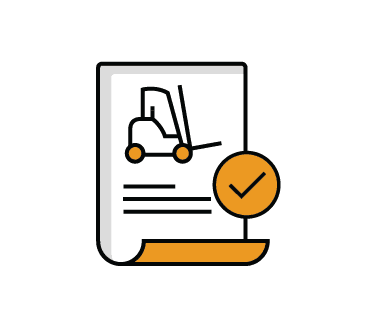 Memphis, TN is home to more than rhythm and soul music and Elvis' Graceland. It is also home to the largest air cargo airport in North America and five class-I railroads. Memphis is also situated right on the Mississippi river – one of the largest non-ocean waterways in the world – and also has access to nearly all major trucking corridors in the United States. 
All of the freight that is imported and exported from Memphis needs a place to be stored. That's why there are so many warehouses, industrial material yards, and drayage yards within the Memphis metropolitan area. If you run one of these storage facilities, then you know how important having the right equipment is to the success of your business. At the center of this equipment is your forklift fleet.
When you are in the process of buying your next forklift, be it a traditional forklift or something more heavy duty like a scissor lift, we invite you to sidestep the stress and time costly venture that is sourcing out the best used forklift deals. Instead, save both your time and money by letting us do the heavy lifting, sending you the best quotes on the best used forklifts from the best forklift dealers in Memphis right to your inbox. Trust, us you'll be glad you did.
Eugenia Contreras
2022-02-01
They are a breath of fresh air in the forklift industry. The team went beyond my expectations in providing amazing service!
We purchased a Hyster forklift and Alex was very helpful with his recommendations.
Great service – would recommend to anyone needing a lift truck
This website was recommended to me by of my colleagues. I was a bit skeptical, but I received a few quotes for used telehandlers and they were cheaper than I thought. The telehandler we bought was great!
Terese Ferreira
2022-01-24
I used them for a new lift. Worked great!
Great experience with this service. They showed us a large inventory of used forklifts along with photos and videos. We recommend them if you need any help with material handling equipment. Thanks again guys!
We bought a used Toyota forklift, and we did not have any issues with it. We are still using it our warehouse.
Great people and good service
Good service. They had a few used forklifts in my area and I ended up buying one.
The entire process takes no more than five minutes
We provide the most enjoyable forklift purchasing experience you've ever had. Wondering how we do it? Well, it all starts with gathering some information on the forklift you are looking to buy. Don't worry, it won't take long. We ask just three simple questions, each with their own straightforward, one-click answer. The whole process will take no more than five minutes.
Here's what we need to know:
What kind of forklift are you looking to buy? Do you need a traditional sit-down forklift or order picker for your warehouse operations? A manual or motorized pallet jack? Something more heavy duty like a scissor lift or telehandler? Whatever you're looking for, our Memphis forklift dealers have it in stock. 
Are you looking to buy a new forklift or a used one? We specialize in finding the best used forklift deals but our dealers sell both new and used equipment. You tell us what you need, and we'll make sure to curate the right quotes for your.
Lastly, we need to know the lift capacity you need your forklift to have. Do you need a light lift capacity of under 10000 lbs? Moderate lift capacity of 10000 to 20000 lbs? Or a heavy duty lift capacity greater than 20000 from for lifting your crew and their supplies? Our Memphis forklift dealers sell equipment across the full range of forklifts and lifting capacity.
That's it. Just 3 questions, answered in five minutes or less. We take the information you provided and drop the right quotes on the best used forklifts in your inbox. 
When to Buy

Used & When to

Buy New
Wondering whether you need a new forklift or a used one? Well, the answer lies within your operations and how you will use your forklift. 
Do you need your forklift for light to moderate use at light to moderate lifting capacity? Then, you're better off buying a used forklift. Doing so will save you some cash and some space on your equipment budget for when the job calls for new equipment.
Looking to lift not just product, but your crew and their materials? Then, it's a safer bet to buy a new forklift. When it comes to sustained use and heavy lifting, you want to buy a forklift that doesn't have any pre-owned miles on its body and fork.
We match you with forklift dealers near you based on what you are looking for. 
The entire process takes no more than five minutes
Whatever your forklift needs may be, our Memphis forklift dealers have the right equipment at the right price. From manual and motorized pallet jacks, to sit down forklifts, order pickers, telehandlers, and scissor lifts. Across the entire spectrum of fuel types and lifting capacities.
 All you need to do is tell us what you are looking for, and we'll send our dealers and their quotes over. You  don't even have to leave your office. After all, when you can buy your next forklift from your office, why would you ever buy one anywhere else?
Also Serving: Marion, Collierville, Millington, Southaven, Horn Lake​
Find the Right Equipment Now​
It only takes a few minutes!