Used Cherry Pickers For Sale​
We connect you with local forklift dealers. Let them compete for your business!
Used-forklifts.net simplifies the buying process to get our customers the best used cherry pickers at the lowest price possible.
We match you with forklift dealers near you based on what you are looking for. 
Let them compete for your business!
Used Forklift Network  simplifies the buying process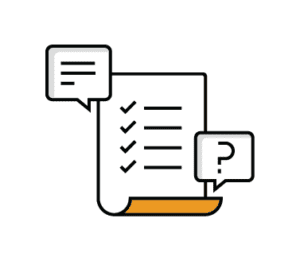 It takes 5 minutes to tell us what you're looking for
Receive Quotes from Dealers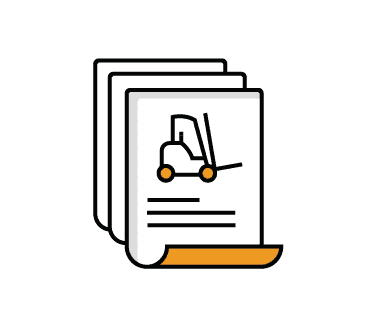 Our vetted forklift partners receive your request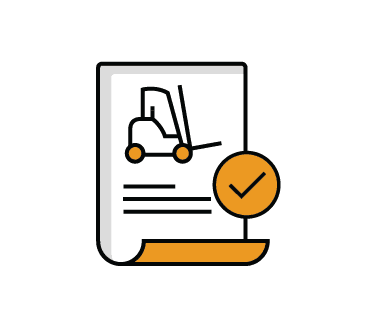 Buying a
Used Cherry Picker​
Cherry pickers are an essential piece of heavy machinery in construction, remodeling and installation, warehouse work, and many other industries. New and used cherry pickers can suit different needs and perform many functions across a variety of industries. It is generally considered part of the forklift industry.
A cherry picker is an elevated work platform. It uses a hydraulic lifting system designed for raising and lowering people. It is a crane that has a platform or "bucket" attached at the end with railings and safety measures so you can lift your crew safely.
These machines also go by the names of hydra ladder, order pickers, boom lift, man lift, or basket crane. Cherry pickers are often used to help get your crew safely into high or tight spots, and they allow experts to come in and work on racking, lights, heating, cooling, or other elevated mechanical components. 
Cherry pickers are a common tool that has a wide variety of features. Some cherry pickers are found on the back of a large vehicle, such as a truck or paneled van. Some variations are mounted on moving platforms or stand-alone trailers, and some have two sets of controls that allow the person in the bucket to operate the machine independently. Other cherry pickers have telescoping capabilities and run on either electric battery power or fuel. 
Do you need a boom that can support a 2 - 3 man team and their materials?
Cherry pickers are a very safe piece of equipment. They are designed to carry people, meaning that the safety standards of these machines are far above average. Additionally, using a cherry picker instead of a ladder for hard-to-reach places decreases potential accidents and risks for your crew. It comes as no surprise that a safe machine significantly benefits any project or industry. 
Cherry pickers are highly versatile. They can perform a variety of functions across many different types of companies and sectors. New and used cherry pickers can be useful for building maintenance, servicing electricity poles, filming events, emergency and fire services, tree trimming, construction, warehouse work, and, of course, picking cherries or other fruit!
These machines help you reach places that other tools cannot. A ladder can only extend so high, and other equipment may not be able to carry people safely. An aerial work platform on a cherry picker lift allows workers to work for extended periods in locations that might not only be dangerous but not conducive to be reached by other means or pieces of equipment. Cherry pickers perform a unique job to allow your crew to work in places other machines do not.
Although multifunctional, cherry pickers should not be selected because of their lifting capacity. Many cherry pickers have extendable arms, which lowers their max lifting capacity significantly. The average cherry picker can lift between 300-500 pounds, about two or three fully grown adults. If you have heavy lifting needs, a cherry picker might not be the machine for your job. 
Cherry pickers can be used in many situations and industries; however, they are not very useful in rugged or non-level terrain, unlike rough terrain forklifts. Since many of these machines have an articulated boom or telescoping arm, they need a level surface to remain stable. It might be better to find a more heavy-duty, stable machine if you have rough or outdoor conditions. 
Buying a
New or Used

Cherry Picker?
New equipment comes with a shiny, unused factor. If you have heavy lifting needs – a high weight requirement or continuous use – a new machine might be the way to go. However, if you have low to moderate, or less frequent lifting needs, purchasing a used cherry picker is worth considering. Certified used machines can retail for up to 50% off the price of a new one. This can save a lot of room in your budget without compromising much on quality.
Some of the top cherry picker brands include Haulotte, NiftyLift, Genie, Snorkel, and SkyJack. Although many of these machines are similar, it is vital to know your specific requirements before purchasing a cherry picker. You must ensure your prospective machine can meet the height requirements, safety prerequisites, space and terrain available, and what kind of power you need. It would be best if you considered all of these factors and more when deciding amongst cherry picker brands.
Find the
Cherry Picker

for You!
At used-forklifts.net, we specialize in used lift equipment. We use years of experience and a network of connections across the heavy machinery sector to find the best deals on used equipment. We only work with certified, reputable dealers and are experts at finding the perfect cherry picker that will fit your needs. 
You can browse our inventory or get a quote today. Contact us today, and a member of our team will be in touch to help get you started on your way to finding the cherry picker for you!
Find the Right Equipment Now​
It only takes a few minutes!