We connect you with local forklift dealers. Let them compete for your business!
Used Forklifts in Las Vegas, NV
Used-forklifts.net simplifies the buying process to get our customers the best equipment at the lowest price possible. 
We match you with forklift dealers near you based on what you are looking for. 
Let them compete for your business!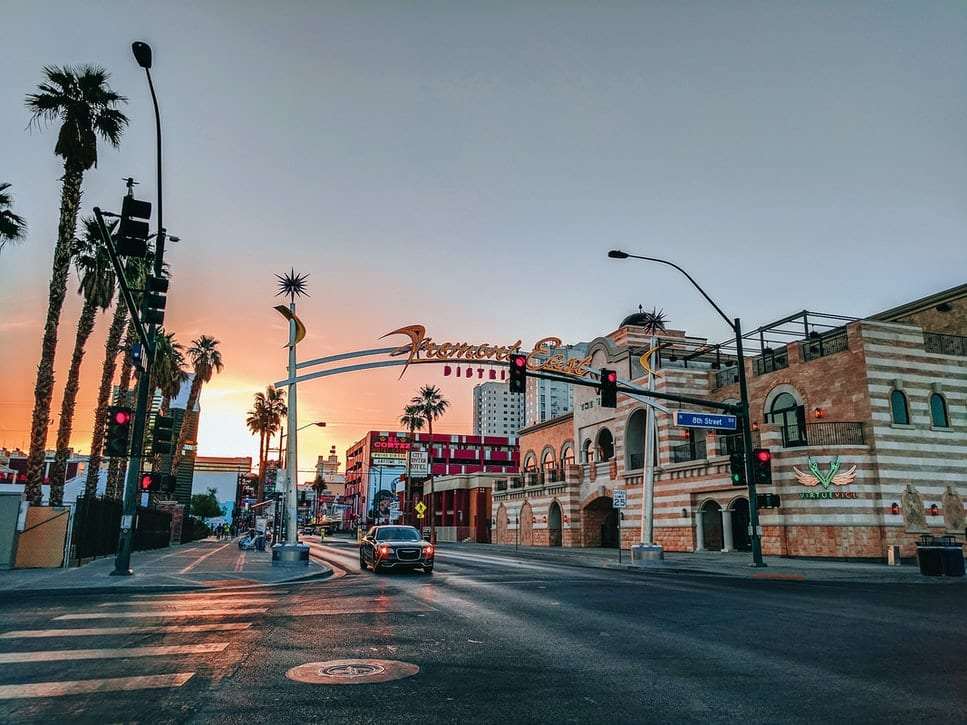 1. Answer a few questions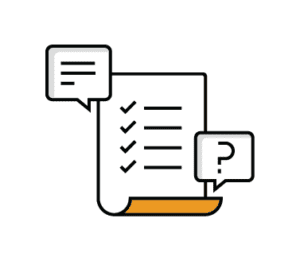 It takes 5 minutes to tell us what you're looking for
2. Receive Quotes from Dealers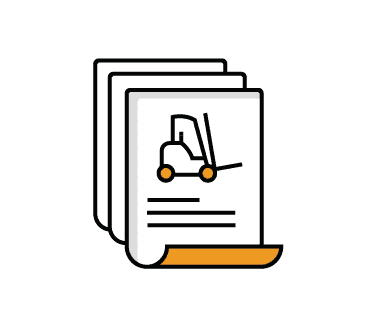 Our vetted forklift partners receive your request
3. Pick the Best Forklift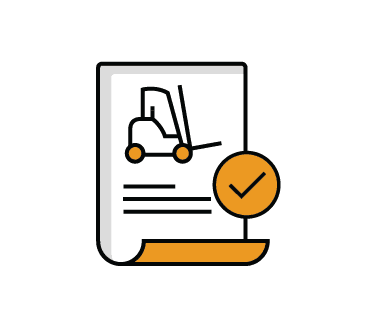 The warehouse and distribution industry in Las Vegas is booming, thanks to its central south-west US location. Close enough reach most of California, the south west, and parts of the Midwest in just one day of transit time. Major retail companies are opening up distribution hubs in the Las Vegas metropolitan area, from grocery store chains to other consumer good suppliers.
Do you operate a warehouse or distribution center in the Las Vegas area? Looking to expand or update your forklift fleet? We have the solution for you.
You can officially say goodbye to the old days of forklift buying. All the calling and driving all over town to see what forklift dealers have what in stock, and at what prices. This is a costly venture both in terms of money and time. It takes you away from managing what matters most – your business.
We're flipping the forklift buying experience on its head by bringing the dealers right to you. When you shop with us, you save your valuable time and money by receiving the best quotes on used and new equipment, from the best Las Vegas forklift dealers, right to your inbox.
What's our secret intel gathering method? Well, it's no secret, and it's really simple. We ask you just three simple questions, with three simple one-click answers. The process takes no more than five minutes. 
Here's what we want to know about your operations:
What type of forklift are you looking for? The forklift category is broader than just sit-down forklifts and order pickers. Our partner dealers have both of those, and they also sell pallet jacks, scissor lifts, and telehandlers. You tell us what type of forklift you need, and we'll get the quotes together.
Next, we want to know what your preference is when it comes to buying new or used equipment. We specialize in finding the best used forklift deals, from top rated Las Vegas forklift dealers, but our dealers sell both new and used equipment. Whatever your preference is, we will send the right quote from the right dealer.
The last question we need to ask is about your lifting capacity needs. Do you need your forklift to have a light, moderate, or heavy duty lifting capacity? Generally speaking, a light lifting capacity describes any forklift that can safely lift loads under 10,000 lbs. Moderate lifting capacity is 10,000 – 20,000 lbs. When it comes to a heavy duty lift capacity, you need a forklift capable of lifting and carrying loads of 20,000 lbs or more.
When to Buy Used & When to Buy New
Stuck on whether you should buy a certified used forklift from a reputable dealer, or fork out the cash for new equipment? Well, the answer to your question lies within your operations – how often you will be using your forklift, and what you will need it to lift.
For light to moderate use (less than 5 days a week), lifting light to moderate rated lods, you're better off buying a used forklift. Buying used equipment saves you some space on your equipment budget, and when you buy a used forklift from one of our Las Vegas dealers you'll get a used forklift that is in excellent condition. 
When it comes to regular heavy duty lifting (5 or more days a week), it's probably safe to buy a new forklift. Your equipment takes on normal wear and tear every time you use it, but sustained heavy lifting intensifies this wear and tear.
So if you're looking for a forklift that can hold up throughout years of regular heavy lifting, you want to buy one that doesn't have any existing miles on its body and fork.
No matter what your forklift needs are, our Las Vegas dealers have the right equipment, at the best prices. This includes all equipment that falls into the forklift category. Need a solid pallet jack? We've got you covered, for both motorized and manual models. Looking for a sit-down forklift order picker for indoor warehouse use? We've got those too. Or maybe you need some heavy duty lifting equipment for your construction site? Our certified forklift dealers sell both scissor lifts and telehandlers.
Whether you need a new or used forklift, gas, propane, electric, or oil powered, at light, moderate, or heavy lifting capacities – our dealers have the right equipment for you. No need to hunt them down. We'll send them and their quotes right to you. Save your time and money for what matters most – your business. 
Also Serving: Henderson, Summerlin, Spring Valley, Paradise, Entreprise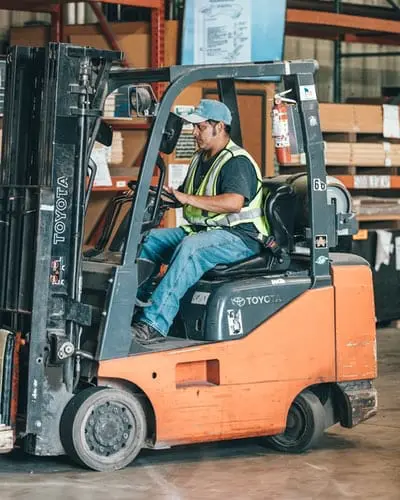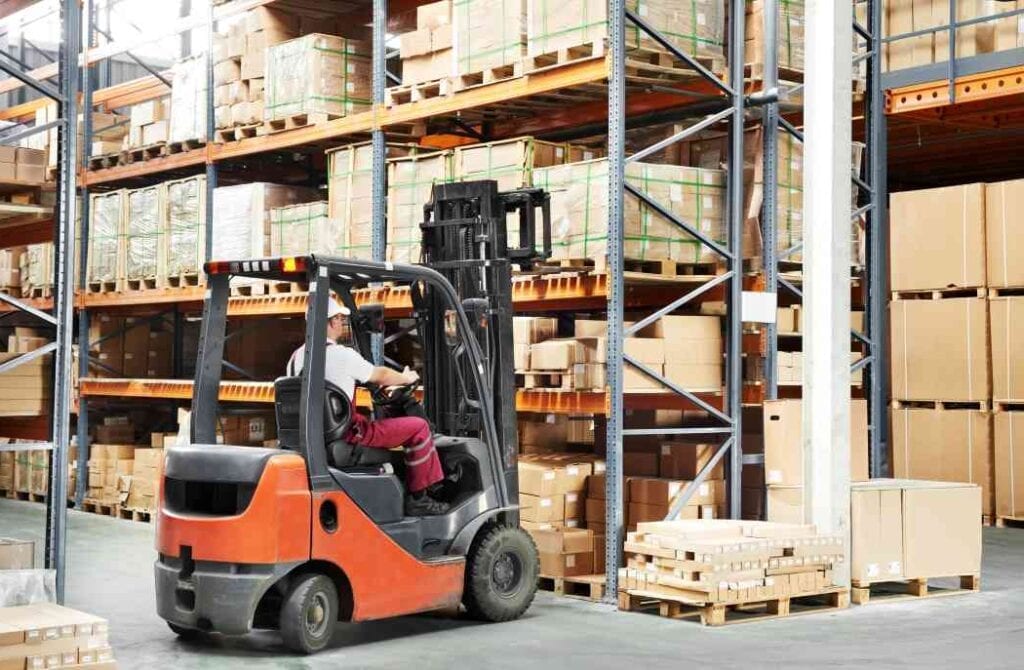 Find the Right Equipment Now
It only takes a few minutes!