5 Things to Know Before Buying a Counterbalance Forklift
If you're shopping for a counterbalance forklift, you may have some questions before making such a big investment. With so many options on the market, it can seem impossible to know which one is right for your business. In this article, we'll tell you the five things you need to know before buying a counterbalance forklift.
1. What Is a Counterbalance Forklift?
A counterbalance forklift has a weight attached to the rear that offsets the load being carried on the forks. This is a safety feature that keeps the forklift from becoming unbalanced while carrying a front-heavy load.
In order to allow the forklift to get as close as possible to the load origination and destination points, a counterbalance forklift does not have outrigger arms and legs to keep it steady. Instead, it employs the rear weight.
Counterbalance forklifts are generally used for cargo-related tasks like moving products and managing inventory in a warehouse. They can be used indoors or outdoors, but they tend to perform best on smooth surfaces. When you're ready to buy, there are five steps to follow to make sure you purchase the forklift that is right for you.
There are different types of counterbalance forklifts and selecting the right model will help you move forward in selecting the best forklift for your business.
3-Wheel Counterbalance Forklift
The three-wheel counterbalance forklift is designed with one wheel in front and two wheels in the back, and it is most often used indoors. This type of counterbalance forklift has a maximum capacity of 6,000 pounds (2,722 kg), which makes it more suitable for lighter loads. It is highly maneuverable and can easily navigate narrow aisles or tight circles.
Four-Wheel Counterbalance Forklift
The four-wheel counterbalance forklift is designed with two wheels in front and two in the back. This counterbalance forklift has a maximum capacity of 16,000 pounds (7,257 kg) and also works best on a smooth, indoor surface. It has a single steering wheel on the rear of each corner and provides better stability than a three-wheel counterbalance forklift while still offering solid maneuverability. A four-wheel forklift is a good option for businesses with large capacity needs and is well equipped to carry heavy loads on rougher flooring areas.
Stand-Up Counterbalance Forklifts
Stand-up counterbalance forklifts are the ideal choice for spaces that require navigation through tight aisles. These forklifts are shorter and more compact, and they have a tighter turn radius. Since the operator is standing up, it is easier to get on and off the machine to move products and materials around.
Drivers have an improved visibility and operators remain more alert on the job. The stand-up counterbalance forklift usually has a greater lift capacity and it has joystick controls that are easy to use but may require additional training for operators.
Select the Power Type You Want
Counterbalance forklifts can be gas or electric powered. Gas forklifts are more powerful and faster, but they tend to be noisier and emit fumes. Electric counterbalance forklifts have a quieter operation and require less maintenance, but they can't carry as much weight. The power type can also impact the operating and maintenance cost over time, so be sure to consider this when making your decision.
3. Determine Your Work Area
The type of counterbalance forklift that is right for your business may be dictated by the surface on which you intend to use it. Most types can be used both indoors and outdoors if it has the proper tires. If you'll be using a forklift exclusively indoors, look for one with tires that won't leave any markings on your floors.
For a forklift that will be used mostly outdoors, a long-lasting pneumatic tire will be the best option to withstand harsh weather conditions. You'll also want to consider the size of the space the forklift will be working in and be sure to select a type that fits in the space you have available.  
4. Consider Your Industry
Depending on your industry, one type of counterbalance forklift might be better than another. If you are working in an industry like food and beverage, you want to opt for an electric forklift to ensure there are no harmful gas emissions near the product. Be sure to consider any health and safety requirements of the product you'll be moving before selecting a forklift for your business. 
Before choosing a counterbalance forklift, it's important to be aware of your budget. Each type has its own average price range for new models based on the power source and capacity weight. However, buying a brand-new forklift isn't always necessary.
To save money, consider purchasing a used counterbalance forklift. Buying used can save you considerable amounts of money, and you can still get a high-quality piece of equipment with years of life left in it.
Find Your Forklift on the Used Forklift Network
If you're interested in a used counterbalance forklift you can find the right one for your operations on The Used Fork Network. Browse our inventory and get your quote today.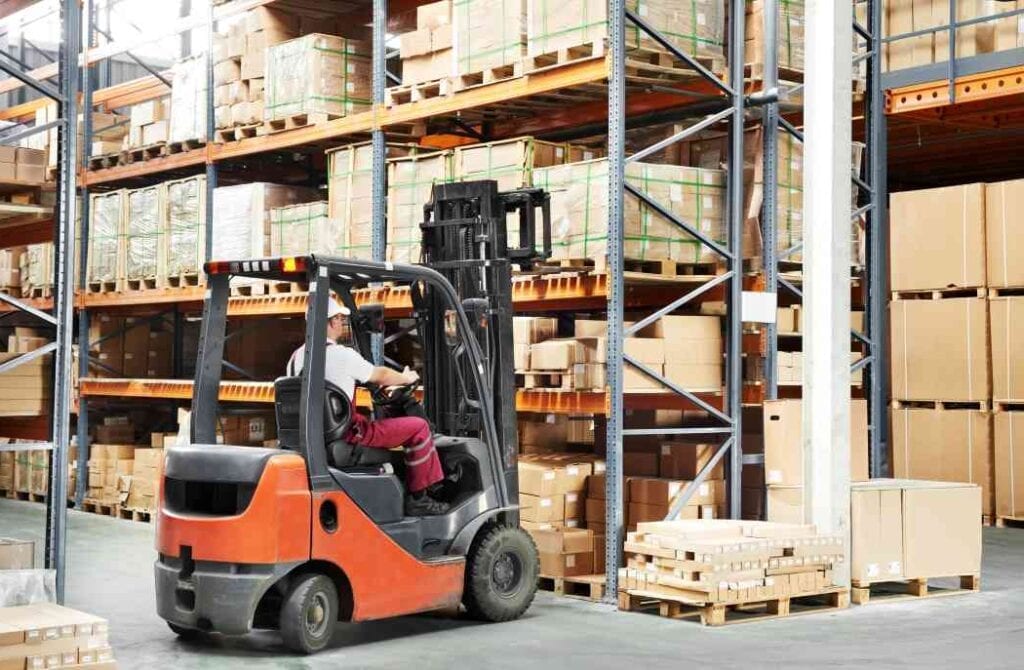 Find the Right Equipment Now
It only takes a few minutes!