Keep a Forklift Environment Safe
When working in heavy machinery in any warehouse or construction site, safety is the number one priority. It is essential to create a safe forklift environment any time a piece of equipment is in operation.
Having a safe environment not only helps your business meet safety requirements and regulations but it eliminates potential risks to your crew and your equipment.
Why a Safe Environment is Important
Creating and maintaining a safe forklift environment is essential for many reasons. First and foremost, you want to keep your crew safe and healthy.
Your people are your most valuable resource, and without safe operators, your business would not be able to run. It is not only critical to keep your crew safe but creating a safety-focused environment creates positivity in the workplace and fosters a strong sense of community when employees feel their safety and needs are a priority.
Second, you want to protect your business from workplace incidents and liabilities that come from negligence and unsafe conditions. Many laws and regulations surround operating such heavy machinery; part of creating a safe environment is adhering to these rules. Operating in this way will help protect your business for years to come
Considerations for a Safe Environment
There are many moving parts and changing conditions on construction sites and in warehouses. This means there are many elements to consider when assessing whether an environment is safe for forklift operation. First and foremost, it is essential to invest in quality equipment. Second, it is crucial to have properly trained operators and staff.
Another important consideration for indoor operation is to check the warehouse floor and layout. Is it clean? Slippery? Are there obstacles in the way of the tasks you require your operators to perform? When operating outdoors, be sure to check the weather and ground conditions. Will there be rain, sleet, or snow? Is there ice or mud? What is the terrain like? What are the natural and man-made obstacles you face on-site?
Any forklift environment should have other safety protocols in place. For example, proper safety signage, warnings, and policy reminders need to be visibly posted. Extensive knowledge of protocols and environment training need to be a top priority for all workers and operators. Abiding by these rules at every level of employment is key to fostering a safe workplace. Enforcing physical safety considerations such as the use of hard hats, guardrails, and other safety equipment must be a priority to all team members.
Conducting daily forklift checks is an excellent way to maintain a safe forklift environment. Daily checks ensure each machine is operating safely and helps catch any issues early before they escalate. This helps keep operators safe, and creates a safer workplace, and puts an emphasis on safety. This can also help extend the lifetime of your equipment.
Reporting Issues and Concerns
A key element of creating a safe environment is for employees to feel comfortable reporting issues and concerns. A safe workplace should prioritize to all employees that, without a doubt, safety comes before anything – efficiency, profits, deadlines, a potential promotion, or discipline.
There should never be a question in anyone's mind that they should report safety issues and exactly how they can do it.
It is essential to have proper avenues for employees at every level to report safety concerns. Ensuring reporting routes and information is readily available at all times to each employee is essential to creating a safe environment.
At used-forklifts.net, we specialize in finding used forklifts for sale that meet your workplace requirements.
Safety is our number one priority when finding used machinery, which is why we only work with certified, reputable equipment dealers. At up to 50% cheaper than new forklifts, if you have light to moderate lifting needs, a used forklift can save money without compromising on safety or output standards.
The process is simple: answer three questions about your forklift needs and let us do the work for you.
We find the best quotes and send them directly to your inbox, hassle-free. To browse our inventory, get a quote, or speak to a team member, visit used-forklifts.net/request today.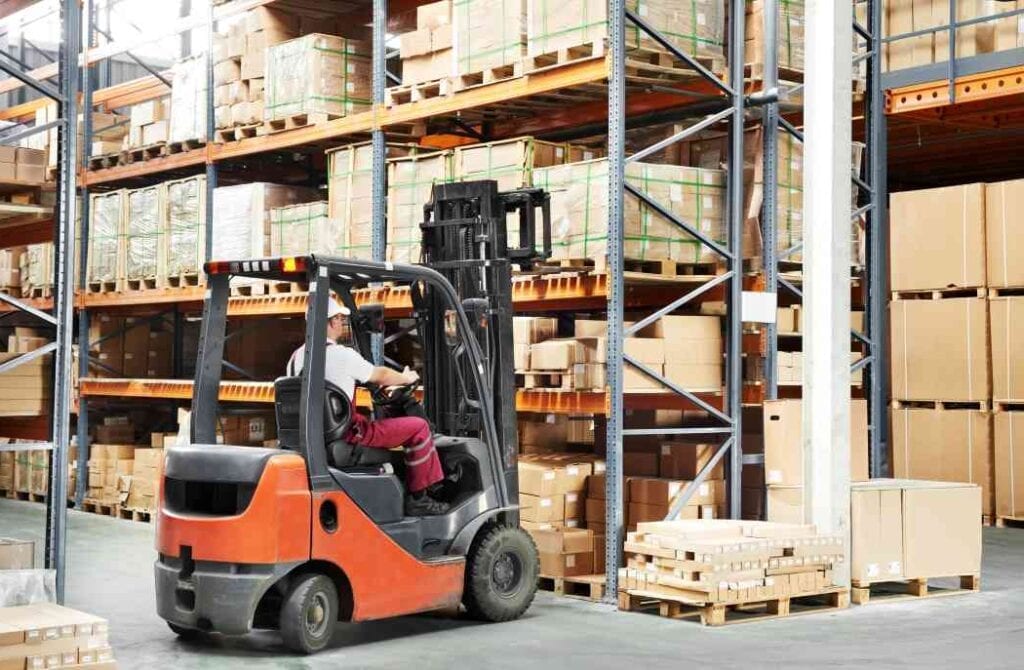 Find the Right Equipment Now
It only takes a few minutes!