Compare Forklift Prices in Minutes​
Get personalized price quotes from different forklift dealers to get the best deal
Used Forklifts

in Kansas City
The Used Forklift Network simplifies the buying process to get our customers the best equipment at the lowest price possible. 
We match you with forklift dealers near you based on what you are looking for. 
Let them compete for your business!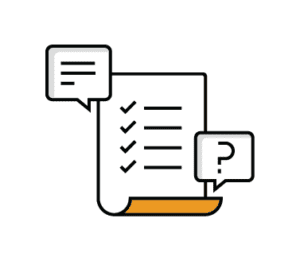 It takes 5 minutes to tell us what you're looking for
Receive Quotes from Dealers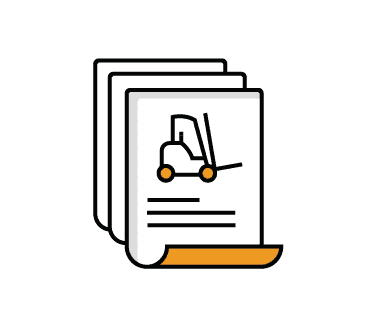 Our vetted forklift partners receive your request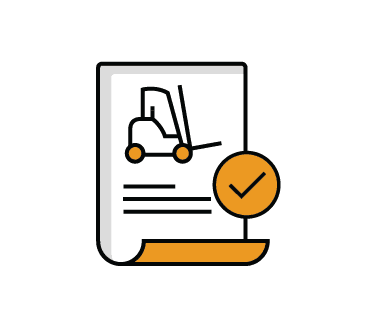 Kansas City is one of the main distribution hubs in the US. Thanks to its central, flat Midwest location, it was primed for infrastructure building.
It's a main hub for rail, interstate, and water commerce. It's home to five of the largest intermodal companies and is the largest intermodal hub in the US by tonnage. It's located on the Mississippi River, the largest commercial inland waterway. All of this freight needs a place to be stored as it awaits shipment which is why the warehousing industry in Kansas City is so large.
If you run a warehouse in the Kansas City area, you need a solid fleet of forklifts. As your business expands, you will need to expand and update your fleet. When it comes to buying forklifts, new ones can be expensive. If you don't use forklifts for frequent heavy lifting, then a certified used forklift can be a great cost saving option to grow and update your fleet. 
Eugenia Contreras
2022-02-01
They are a breath of fresh air in the forklift industry. The team went beyond my expectations in providing amazing service!
We purchased a Hyster forklift and Alex was very helpful with his recommendations.
Great service – would recommend to anyone needing a lift truck
This website was recommended to me by of my colleagues. I was a bit skeptical, but I received a few quotes for used telehandlers and they were cheaper than I thought. The telehandler we bought was great!
Terese Ferreira
2022-01-24
I used them for a new lift. Worked great!
Great experience with this service. They showed us a large inventory of used forklifts along with photos and videos. We recommend them if you need any help with material handling equipment. Thanks again guys!
We bought a used Toyota forklift, and we did not have any issues with it. We are still using it our warehouse.
Great people and good service
Good service. They had a few used forklifts in my area and I ended up buying one.
The entire process takes no more than five minutes
We need just five minutes of your time to gather information on your forklift needs. We'll ask you just three small questions, with simple one-click answers. Once we know what you're looking for, we'll be able to send you the right quotes from local Kansas City forklift dealers.
Here's what we will ask you:
We kick off our short and sweet questionnaire by asking you to specify what forklift type you need. We sell all types of forklifts, and service all different types of business. Are you looking for a pallet jack, sit-down forklift, or order picker for your warehouse? Or do you need something more heavy duty like a scissor lift, telehandler, or rough terrain material handler? 
Next, we want to know if you prefer a new or used forklift. We specialize in the used category, finding you the best used forklift deals from reputable Kansas City forklift dealers, but our dealers sell both new and used heavy equipment. Whether you need a new or a used forklift, we can find the deal for you.
Lastly, we need to know the lift capacity you need your forklift to have. Are you looking for light lifting power (<10,000 lbs), moderate lifting (10,000-20,000 lbs), or heavy duty forklifts that can lift and carry more than 20,000 lbs? If you don't know, we can help you figure out the lifting capacity you need.
That's all we need. Just three simple answers to three simple questions and we'll deliver quotes directly to you from Kansas City forklift dealers. 
When you shop with us, you save both time and money by letting you focus on your business instead of driving around town looking for used forklift deals. Side step the hassle of forklift shopping, and let the dealers come to you.
When to Buy

Used & When to

Buy New
Stuck on whether you should buy a certified used forklift from a reputable dealer, or fork out the cash for new equipment? Well, the answer to your question lies within your operations – how often you will be using your forklift, and what you will need it to lift.
For light to moderate use (less than 5 days a week), lifting light to moderate rated lods, you're better off buying a used forklift. Buying used equipment saves you some space on your equipment budget, and when you buy a used forklift from one of our Las Vegas dealers you'll get a used forklift that is in excellent condition. 
When it comes to regular heavy duty lifting (5 or more days a week), it's probably safe to buy a new forklift. Your equipment takes on normal wear and tear every time you use it, but sustained heavy lifting intensifies this wear and tear.
So if you're looking for a forklift that can hold up throughout years of regular heavy lifting, you want to buy one that doesn't have any existing miles on its body and fork.
We match you with forklift dealers near you based on what you are looking for. 
The entire process takes no more than five minutes
We help you find the right deals on the right equipment, no matter what kind of forklift you need. 
From pallet jacks (both motorized and manual), sit-down forklifts to scissor lifts, and telehandlers. Our partner dealers carry them all, both new and used, for every fuel type, and every lifting capacity. 
All you need to do is tell us what type of forklift you need, for what capacity, and whether you want to buy used or new. We'll handle the research and deliver the quotes right to your inbox. Ditch the hassle of shopping around for the best forklift deals and let the dealers come directly to you.
Also Serving: Lee's Summit, Overland Park, Olath, Lawrence, St Joseph​
Find the Right Equipment Now​
It only takes a few minutes!