We connect you with local forklift dealers. Let them compete for your business!
Used-forklifts.net simplifies the buying process to get our customers the best equipment at the lowest price possible.
We match you with forklift dealers near you based on what you are looking for.
Let them compete for your business!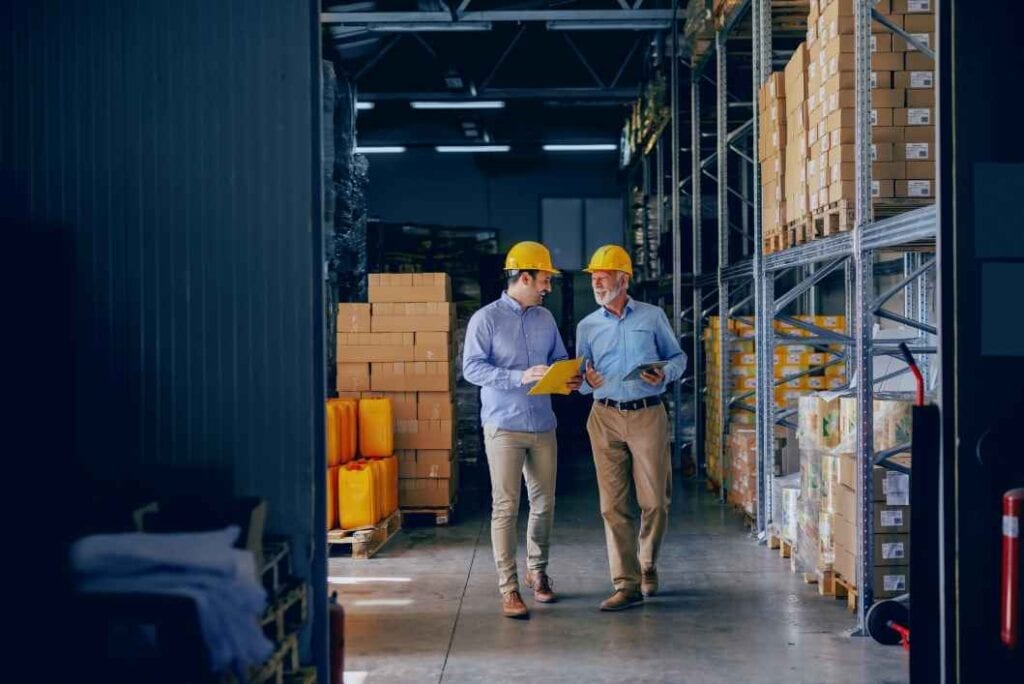 1. Answer a few questions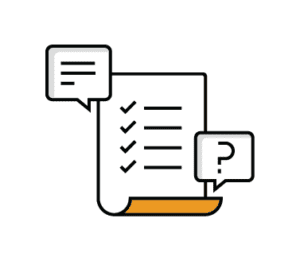 It takes 5 minutes to tell us what you're looking for
2. Receive Quotes from Dealers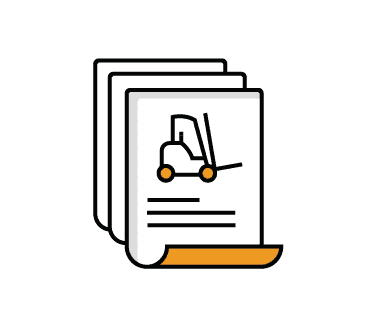 Our vetted forklift partners receive your request
3. Pick the Best Forklift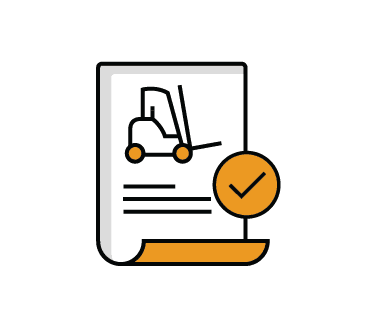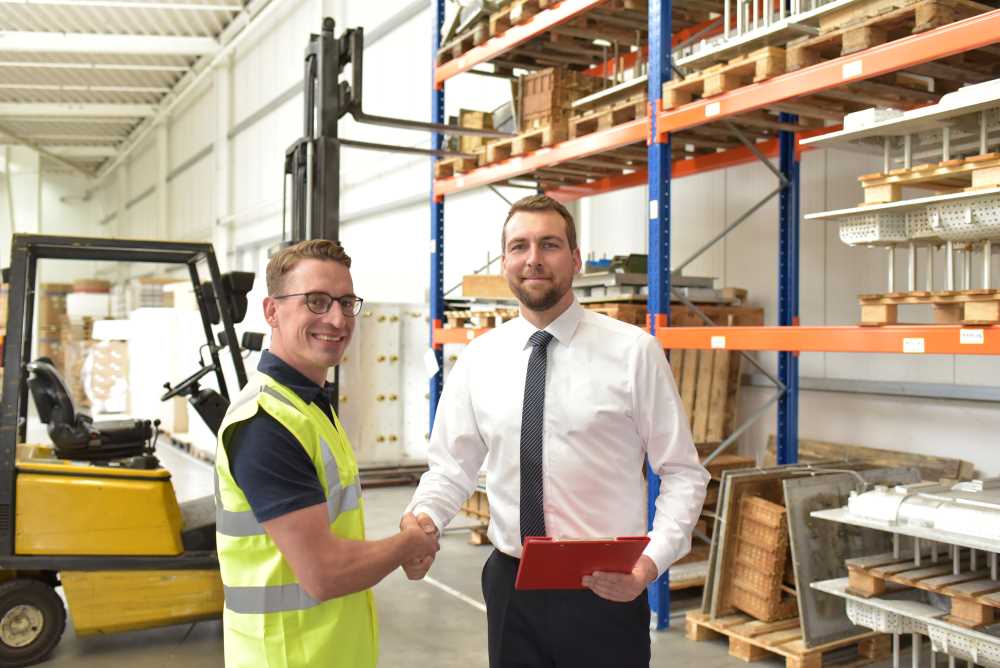 There are times when buying a used or new forklift doesn't make sense. Maybe you need to expand your forklift fleet for a temporary peak in business, or you have a one-time project that requires a heavy duty forklift for a specific task. Both of these circumstances call for a forklift rental instead a purchase.
Other circumstances that are better suited for a forklift rental include times when your operating budget is lean, or you want to try out a particular model before permanently adding it to your fleet.
Temporary Forklift Fleet Expansion
Does your business spike during peak season? Many warehousing operations inside the ecommerce and agriculture industries find themselves extra busy during peak seasonal buying periods like the holidays or harvesting times.
If you operate a warehouse that is substantially busier during certain times of the year, then you likely need an expanded forklift fleet to meet the increased demand. 
But is it better to buy extra forklifts that you'll only need for a few months? Most likely, not. Opting to rent forklifts to expand your fleet during peak seasons can save you from paying for forklifts that you won't use during the rest of the year.
Working on a project that requires a heavy duty forklift for a brief and specific one-time use? Maybe you need some extra lifting capacity to complete work on the roof of a building, or for placing wiring along high wall areas. For brief and specific forklift use, it's better to rent the equipment you need rather than purchase it. 
Many forklift dealers offer super short term forklift rentals by the day, or even the hour
Operating on a lean and limited operating budget? We get it. And so do our partner dealers. Renting can help you get access to the forklifts you need when you can't afford to buy a forklift outright. Our forklift dealers offer different rental options for both short and long term, with different service options so you can pay for what you need and can afford.
Renting a forklift is a great option to try out different models before making a long-term purchase commitment. You can rent each model that you are interested in for just a few days or a few months to evaluate each one for what you like and what you don't like, and to see which one is best suited for your operations. As you evaluate each forklift, keep in mind that different forklift brands include different warranty and servicing options.
Multiple Location Projects
Working on a project that spans multiple locations? Renting a forklift is the way to go. Especially, when it comes to heavy duty lifting equipment like scissor lifts and rugged terrain telehandlers. Transporting these types of forklifts can be a logistical nightmare and quite expensive. It's best to rent your forklift equipment from a local dealer in each city where you are working. 
Available Forklifts Types for Rent
You can rent every kind of forklift equipment. From traditional sit-down forklifts and order pickers for your indoor warehouse operations to more heavy duty lifting equipment like scissor lifts and telehandlers.
Sit-down forklift equipment includes both internal combustion engines (ICE) with cushion tires for your indoor warehouse operations, as well as ICE models with pneumatic tires that are built for outdoor use. These are the most common type of forklifts used in the warehousing and distribution industry.
Order pickers serve a more specific purpose – to reach products on your top racks. Typically, this is a product that your traditional sit-down forklifts can't reach. 
Order pickers are operated by a two-personnel team. One person will drive, while the other rides on the platform on the front of the order picker. The team member on the platform is strapped into the order picker for safety and will be the one to pull product from the top racks for shipping orders.
Scissor lifts are used to lift your personnel to greater heights for a multitude of reasons and in a wide range of conditions. There are scissor lifts designed exclusively for indoor warehouse use, as well as models built for outdoor conditions, and even models built for rugged terrain use.
Scissor lifts feature a platform that is utilized to safely lift your personnel to greater heights. Common uses for scissor lifts include work on a high wall or ceiling such as installing wiring or piping, or welding. Due to their more specific use, scissor lifts are commonly rented rather than purchased, and often for just a few hours or days to complete the task that requires extra height.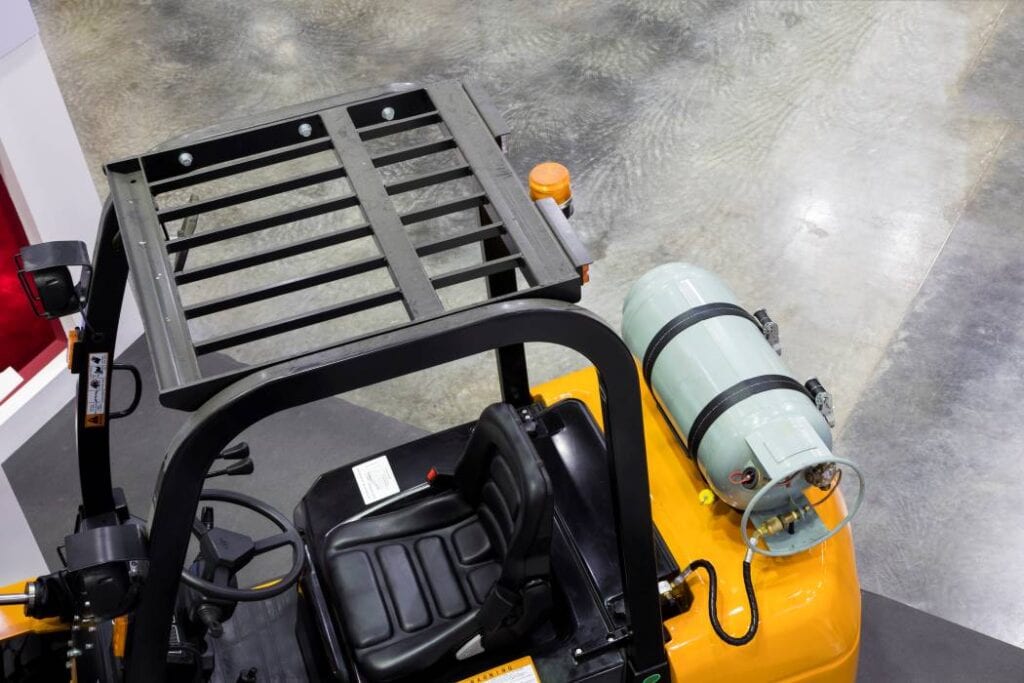 Telehandlers are the largest type of forklift equipment. They are used for lifting your personnel and their equipment to greater heights and with a greater degree of reach once up in the air. Due to their size and rugged durability, telehandlers are the most expensive type of forklift to purchase. For this reason, most companies find that it makes more sense to rent a telehandler when the job calls for heavy lifting equipment, rather than to buy one for limited use.
There are several types of fuel that power forklift trucks. Each fuel type has its own advantages and disadvantages and specific reason for use. Forklift fuel types include electric, liquid propane gas (LPG), and diesel.
You can find sit-down forklifts, order pickers, and scissor lifts in electric powered models. Eclectic forklifts are the quietest type of forklift and are environmentally friendly which is important for some companies and their warehouses. It's also the cheapest fuel power and often the cheapest cost of lifetime ownership. Electric forklifts are limited to indoor use only as they do not have enough power to operate in outdoor environments or on rugged terrain.
Liquid Propane Gas (LPG) Forklifts
LPG is the most common type of forklift fuel. It can be used both indoors and outdoors, but is less environmentally friendly than electric powered, and not as powerful as diesel fuel. LPG is typically cheaper than diesel fuel, lasts longer, and does not require the charging downtime of eclectic forklifts.
Diesel fuel powers rugged outdoor forklifts. This includes pneumatic tire models of both sit-down forklifts and order pickers used on outdoor job sites and industrial material yards, as well as rugged terrain scissor lifts and telehandlers. Diesel is the most expensive forklift fuel and does not last as long as LPG and electric powered models, but it offers the power that is needed in outdoor and rugged environments.
There are numerous forklift manufacturing brands. Some are better than others. We pride ourselves on carrying the best forklift brands in the material handling industry. Some of our most popular brands include Toyota, Hyster, Raymond, and Crown
As you might expect from one of the leading automotive manufacturers in the world, Toyota's forklifts stand up to the test of time and durability, and provide the same sense of environmental consciousness. All Toyota forklifts are manufactured to the legendary Toyota Productive System that is standard across all Toyota manufacturing facilities worldwide. Toyota's legendary system is founded on a commitment to eliminate waste and continuously improve the quality of and manufacturing standards of Toyota material handling equipment. For used Toyota forklifts, read our dedicated page
When it comes to high powered and durable material handling equipment, Hyster makes some of the best models on the market. Hyster is one the oldest forklift brands, with a trusted reputation for manufacturing quality forklifts for over ninety years. They have a full line of durable equipment including motorized and manual pallet jacks, order pickers, sit-down forklifts, and reach trucks that will meet the needs of your jobsite, warehouse, or industrial material yards. For used Hyster forklifts, read our dedicated page
The Raymond brand is synonymous with quality forklifts. Raymond is committed to manufacturing innovative forklift equipment that constantly raises the bar of what the material handling industry can expect from their equipment. They are the original manufacturer of the reach truck, introducing the first model on the market in 1954. Their invention revolutionized the warehousing industry, allowing for more narrow aisles and creating ample storage space. For used Raymond forklifts, read our dedicated page
Crown is the trusted and preferred forklift manufacturer for the vast majority of the material handling industry. Their customer base ecompases all of the companies on Newsweek's top 10 green companies in the US, and 7 of the top 10 on Newsweek's list of green companies worldwide. They also service nearly 90% of all companies on the Forbes 500 list, and 60% of the Forbes list of the 50 most innovative companies.
Renting a Forklift vs Buying
Wondering what forklift your job requires? The answer lies within what you need to do and where you need to work. 
Do you need material handling equipment to improve the efficiency of your indoor warehouse? Then you'll want a ICE cushion tire sit-down forklift. For maximizing the efficiency of your outdoor industrial material yard, you will want an ICE forklift with pneumatic tires that provide better traction on rugged outdoor terrain. 
Do you need to pick orders from the top racks of your narrow isles? Then you'll want to go with an order picker. Order pickers also come in both cushion and pneumatic tire models so you can utilize them for your indoor warehouse operations or outside on your industrial material yard.
Do you need to lift your personnel to greater heights? You have two options – a scissor lift or a telehandler. A scissor lift will be cheaper and comes in various fuel types, but they offer less range of motion once up in the air. A telehandler will cost more but will provide greater durability and range of motion. A rotating boom telehandler will provide a full 360 degrees range of motion that is easy to adjust.
When to Rent a Forklift vs. When to Buy
The decision of whether to rent a forklift or to buy a used or new forklift comes down to your operations. How often will you need to use your forklift and for how long? 
For short term use, you are better off renting a forklift. This will save you money both on the access to your forklift equipment and the cost of ownership. Most forklift dealers cover all maintenance costs when it comes to their rental fleet.
If you will need to use your forklift regularly for the foreseeable future, you should consider buying a used or new forklift. This will be cheaper in the long run for both financing and paid in full forklifts.
Some other considerations for renting a forklift include your dealer selection and the terms of use they offer. You will also want to consider any forklift extensions and attachments you might need during your rental for lifting heavy, oversized, or odd shaped loads. 
It's always a good idea to go with a reputable forklift dealer, even if it costs more. Reputable forklift dealers are more apt to handle any maintenance issues with your rental swiftly, including providing a replacement if needed.
Different forklift dealers offer different rental packages. Some include only the access to the equipment, while others include both the equipment and any servicing or routine maintenance. Many forklift dealers offer extended service and insurance options for an additional pric
Frequently Asked Questions
We get asked a lot of questions by our customers. Here are some of the most FAQs we receive in regards to forklift rentals.
How Much is a Forklift Rental?
The price of your forklift rental depends on several factors including the dealer, the forklift type, and the length of your rental contract. Some dealers are more expensive than others but offer newer and better equipment. Opting for a service package that includes insurance and maintenance will also increase your cost. The length of your rental also impacts your rental price.
Do you need to rent a forklift just for a day? Or do you need it throughout the duration of your job? The per day rental price may be cheaper for longer retinal contracts than single day rentals.
Do You Need a License to Rent a Forklift?
OSHA standards require that all forklift operators have a current and valid forklift operating license. You don't need a license to rent a forklift, but you need to make sure the personnel you assign the rented forklift to are licensed.
Where Should You Rent a Forklift?
When you are scouting out the right forklift dealer to rent from you will want to consider both price and reputation.
Some forklift dealers with the best reputations offer higher prices than less reputable dealers, but this added cost can go a long way towards having any maintenance problems addressed swiftly. More reputable dealers are also more likely to rent higher quality equipment.
We work with forklift dealers throughout the US. When you fill out our easy three question form, we will connect you with reputable forklift dealers in your area who rent equipment you can trust
Can You Rent a Forklift to Own?
Rent to own forklift contracts and options vary by dealers. Large forklift dealers most likely will not offer rent to own options, but smaller dealers will often offer such a contract.
Before you agree to a rent to own agreement, you want to fully inspect the equipment. It's also smart to rent the forklift for a few weeks to make sure it will work for your operations on a permanent basis.
Can You Rent a Forklift With an Operator?
Yes, you can rent a forklift with an operator. In fact, this is a common practice. Especially, for more heavy duty forklift equipment like a telehandler.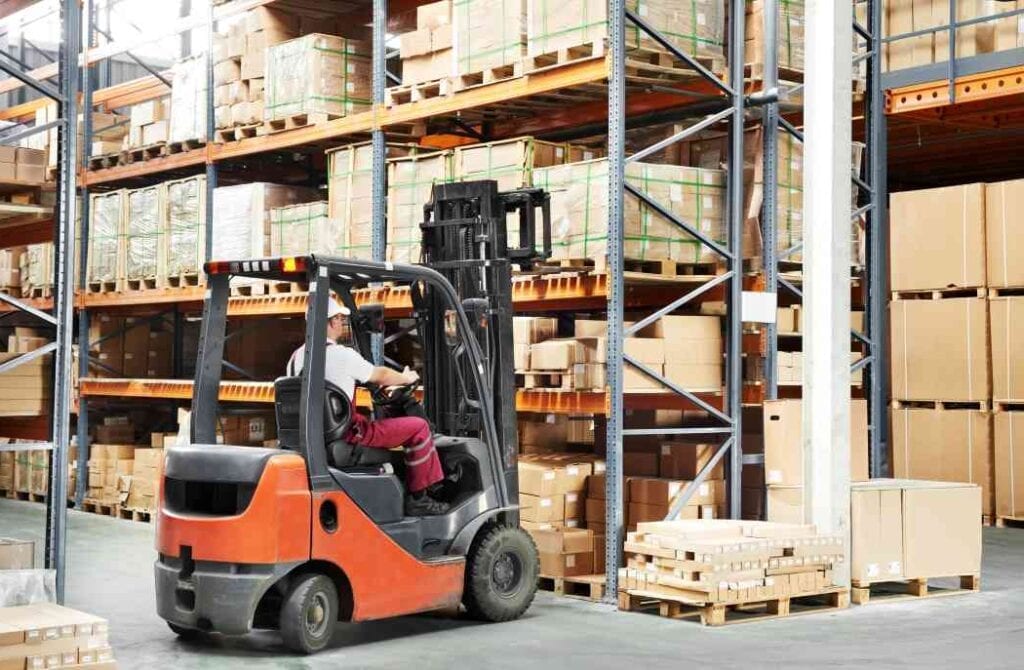 Find the Right Equipment Now
It only takes a few minutes!