Compare Forklift Prices in Minutes​
Get personalized price quotes from different forklift dealers to get the best deal
Used Forklifts

in Chicago, IL
Used-forklifts.net simplifies the buying process to get our customers the best equipment at the lowest price possible. 
We match you with forklift dealers near you based on what you are looking for. 
Let them compete for your business!
We match you with forklift dealers near you based on what you are looking for.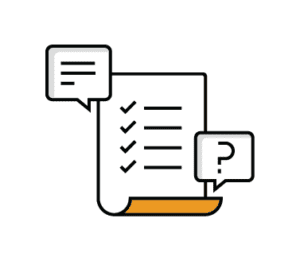 It takes 5 minutes to tell us what you're looking for
Receive Quotes from Dealers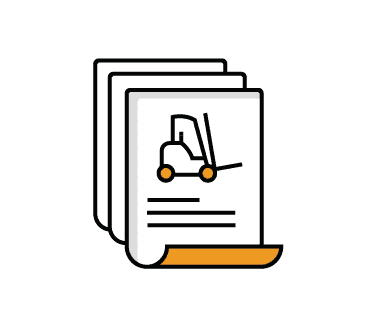 Our vetted forklift partners receive your request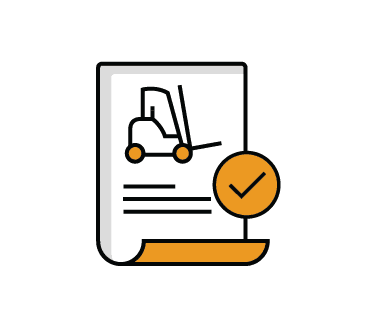 Chicago is the freight capital of the US, and one of the biggest warehousing areas in the world. Every good warehouse needs a fleet of reliable forklifts to power their operations. If you run a warehouse in the Chicago area, you simply cannot afford to be without a forklift. 
As your warehouse operations expand, so will your forklift fleet. Buying new forklifts can be expensive. Why not buy a certified used forklift, from a reputable dealer? Better yet, why not let the forklift dealers come to you by sliding quotes comfortably into your inbox?  
When you shop with us, you can shop for your next forklift purchase from the comfort of your office. Looking for a specific forklift size or manufacturer? Pneumatic or Cushion tires? Whatever your forklift needs may be, our partner dealers have the solution.
Eugenia Contreras
2022-02-01
They are a breath of fresh air in the forklift industry. The team went beyond my expectations in providing amazing service!
We purchased a Hyster forklift and Alex was very helpful with his recommendations.
Great service – would recommend to anyone needing a lift truck
This website was recommended to me by of my colleagues. I was a bit skeptical, but I received a few quotes for used telehandlers and they were cheaper than I thought. The telehandler we bought was great!
Terese Ferreira
2022-01-24
I used them for a new lift. Worked great!
Great experience with this service. They showed us a large inventory of used forklifts along with photos and videos. We recommend them if you need any help with material handling equipment. Thanks again guys!
We bought a used Toyota forklift, and we did not have any issues with it. We are still using it our warehouse.
Great people and good service
Good service. They had a few used forklifts in my area and I ended up buying one.
The entire process takes no more than five minutes
In just five minutes you can be on your way to finding your next forklift without leaving your email inbox. Our questions are simple and straightforward with simple one click answers that allow us to supply you with the right quotes. Here's what we need to know.
First we'll ask you what kind of forklift you are looking for: traditional sit-down forklift, order picker, pallet jack, reach truck, rough terrain, or other.
Next, we will ask you preference for new or used forklifts. We specialize in finding great deals on great used forklifts from local reputable Chicagao forklift dealers, but our dealers also sell great new equipment if that's what makes most sense for your operations. 
The last thing we need to know is the lift capacity you need. Our dealers supply light forklifts (<10,000 lbs), moderate forklifts (10,000-20,000 lbs) and Heavy forklifts (> 20,000 lbs). Not sure what lift capacity you need? Don't worry, we'll help you figure out which forklift is right for you.
That's it! Just three short questions to find the right Chicago forklift dealer with the right equipment for you. Don't worry about having to call around, or even leaving your office. Our certified used forklift dealers will come to you. All you have to do is decide which quote and forklift is best for your warehouse operations.
When to Buy

Used & When to

Buy New
This is a common question we field from warehouse managers and business owners like yourself. The answer really lies within your warehouse operations. Will you be using your forklift infrequently for light to moderate lifting? A used forklift from one of our reputable Chicago forklift dealers will work great for you, and your budget. 
Need a forklift for frequent heavy lifting, throughout each of your shifts? You'll probably be better off going with a new forklift. Frequent heavy lifting causes wear and tear on your forklift, so it's best to go with a new model that hasn't had any miles and stress put on its body and fork
We match you with forklift dealers near you based on what you are looking for. 
The entire process takes no more than five minutes
There are a lot of machines that fall under the forklift category. Our dealers carry them all. Need a sit down forklift for your general warehouse operations? 
Our dealers are certified, reputable heavy equipment sellers and resellers in the Chicago area who carry a large variety of both new and used forklifts, for different needs, and from different manufacturers. You are bound to find the right forklift for your operations, at the right price for your budget.
Save the hassle, time, and money you would otherwise have to spend scouring the internet and sales floors of forklift dealers. Let the quotes come to you so you can spend your time on what matters most – running your business.
Also Serving: Evanston, Orland Park, Naperville, Schaumburg, Arlington Heights, Gary
Find the Right Equipment Now​
It only takes a few minutes!