Compare Forklift Prices in Minutes​
Get personalized price quotes from different forklift dealers to get the best deal
Used Forklifts

in Des Moines, IA
The Used Forklift Network simplifies the buying process to get our customers the best equipment at the lowest price possible. 
We match you with forklift dealers near you based on what you are looking for. 
Let them compete for your business!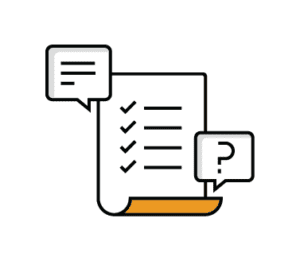 It takes 5 minutes to tell us what you're looking for
Receive Quotes from Dealers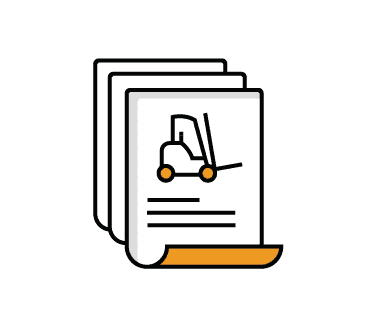 Our vetted forklift partners receive your request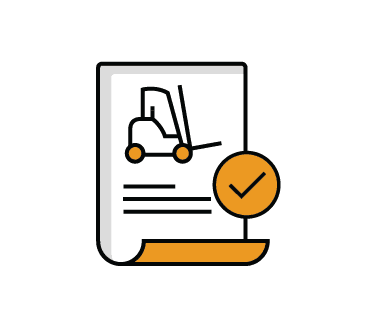 The city of Des Moines is vital to the supply chain industry. It's situated right in the heart of Iowa, at the intersection of major US interstate highways I-35 and I-80. The central location of Des Moines provides one day transit access to any city or town in the mid-western United states. 
 If you run a warehouse in Des Moines, then you know how important the right equipment is to getting the job done. Forklifts are the cornerstone of that necessary equipment.
For too long, the forklift buying experience has been a costly venture. One full of calling and driving around to see which dealers offer what models and for what price. We are working diligently to change the headaches that come from buying your next forklift. 
When you buy a used forklift from one of our partner forklift dealers in the Des Moines area, the quotes come to you. This saves you both time and money by shrinking the forklift buying experience to one that you can do from your office.
Eugenia Contreras
2022-02-01
They are a breath of fresh air in the forklift industry. The team went beyond my expectations in providing amazing service!
We purchased a Hyster forklift and Alex was very helpful with his recommendations.
Great service – would recommend to anyone needing a lift truck
This website was recommended to me by of my colleagues. I was a bit skeptical, but I received a few quotes for used telehandlers and they were cheaper than I thought. The telehandler we bought was great!
Terese Ferreira
2022-01-24
I used them for a new lift. Worked great!
Great experience with this service. They showed us a large inventory of used forklifts along with photos and videos. We recommend them if you need any help with material handling equipment. Thanks again guys!
We bought a used Toyota forklift, and we did not have any issues with it. We are still using it our warehouse.
Great people and good service
Good service. They had a few used forklifts in my area and I ended up buying one.
The entire process takes no more than five minutes
We're changing the way you buy forklifts by asking you just three simple questions, each with their own straightforward, one-click answer. We take the intel you give us and put together a list of really solid quotes from local Des Moines forklift dealers. We send these quotes right to your inbox. All you have to do is select the right quote for the right forklift for your operations.
It takes no more than five minutes to get the best forklift quotes on both used and new equipment, from reputable Des Moines forklift dealers delivered to your inbox.
Here's what we need know:
What kind of forklift are you looking to buy? Pallet jacks, sit-down forklifts or order pickers for indoor warehouse use? Looking for something more heavy duty like a scissor lift or telehandler for your construction site? Or do you need an even more specialized forklift? Our forklift dealers sell a wide variety of forklifts, so you are bound to find the one that works best for you.
Next, we need to know whether you want to buy a new or a reconditioned forklift. Buying a used forklift from a certified used forklift dealer in Des Moines is a great way to get great pre-owned equipment at the best prices. Looking for something new, without any miles? Our forklift dealers sell the best equipment from the best brands, at really competitive prices.
The last question is more specific to your operations. We need to know how much lifting capacity you need your forklift to have. Do you need light lifting power for loads under 10,000 lbs? Moderate lifting capacity for loads weighing 10,000 to 20,000 lbs? Or do you need a heavy lifting capacity forklift to lift and carry loads of materials and personell weighing more than 20,000 lbs? Our Des Moines forklift dealers have the solution for whatever your lifting capacity needs may be.
When to Buy

Used & When to

Buy New
Wondering if you should buy a used forklift or fork up the cash for new equipment? Take a second to consider how often you will need to use your forklift and what you need your forklift to lift. Do you need it for light to moderate use and for light to moderate lifting? Then go with a used forklift from one of our partner dealers in Des Moines. They will set you up with a quality pre-owned forklift, at a super competitive price.
If you think you need your forklift for sustained heavy use and lifting, then you will want to buy a new one, without any miles on it's fork and body. This will ensure that your forklift can stand up to heavy use for years to come.
We match you with forklift dealers near you based on what you are looking for. 
The entire process takes no more than five minutes
Our forklift dealers in Des Moines stock the full range of forklift equipment. Whether you need a quality used pallet jack (both motorized and manual), sit-down forklift or order picker, or a new heavy duty scissor lift or telehandler, our dealers have what you need for less.
Save yourself the time, money, and headaches of hunting for the best used forklift deals. We'll send the dealers to you, so you can focus your energy on what matters most – your business. 
Also Serving: West Des Moines, Ankeny, Ames, Netwon
Find the Right Equipment Now​
It only takes a few minutes!