Used Forklifts For Sale Nationwide​
We connect you with local forklift dealers to find you the best used forklift for sale. Let them compete for your business!​
Used-forklifts.net simplifies the buying process to get our customers used forklifts for sale at the lowest price possible.
We match you with forklift dealers near you based on what you are looking for.
Let them compete for your business!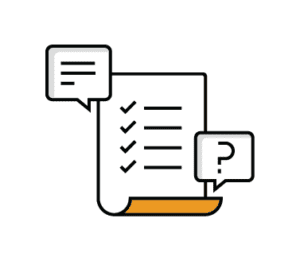 It takes 5 minutes to tell us what you're looking for
Receive Quotes from Dealers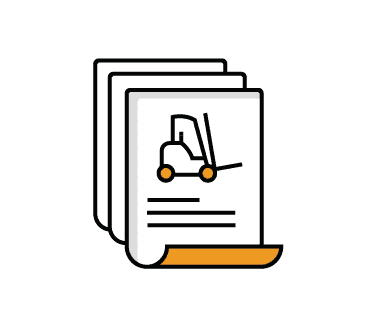 Our vetted forklift partners receive your request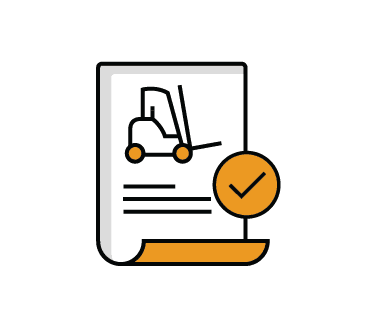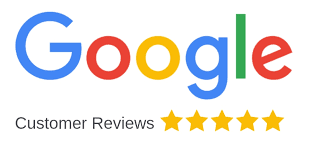 The entire process takes no more than five minutes
What Used Forklift
Do I Need?
As you begin your search for your next used forklift for sale or forklift equipment, there are a few questions that you need to ask yourself. 
You need to know the approximate weight and dimensions of the largest load you will need your forklift to carry. You will also need to consider any necessary attachments your forklift will need to get the job done in your warehouse.
Here's a closer look at these questions, how to answer them, and what your answers will tell about the forklift you need for your warehouse operations.
How Heavy is Your
Largest Load?
To calculate the largest load your forklift will need to carry you need to determine what your forklift will be carrying. 
Will the load by palletized or free standing? Is it a dense weight of heavy, short and stocky product or is the weight evenly distributed throughout the dimensions product?
The weight you will need your forklift to carry will be one of the factors that will determine the load bearing capacity your forklift will need to have. During your forklift search you will see the terms "load capacity, "rated capacity," and "net capacity." 
These are interchangeable terms that describe the maximum weight your forklift can safely lift and carry at the load center. 
Lifting loads that are not centered reduces the maximum weight your forklift can lift and carry. You will also see references to the capacity of the "truck." A truck is just another name for a forklift.
The rated capacity of a forklift ranges from 3.000 lbs to beyond 70.000 lbs. OSHA standards limit a forklift to only lifting and carrying loads that are within the rated capacity that is stated on the data plate on the side of the truck. 
It's important to realize that when it comes to calculating the maximum load capacity of your forklift, the stated weight is not the whole picture. 
The weight on your forklift's data plate includes standard load dimension. The rated capacity for your truck is only valid within these dimensions.
For example, your truck's data plate may state a rated capacity of 4,950 lbs at a 24" load center (48" overall) or 4,400 lbs at a 30" load center (60" overall) with the lift fully extended. These figures can be confusing as they have to do with the overall dimensions of your average load. Let's break down these numbers and how they fit together with your average load dimensions.
Here's a closer look at these questions, how to answer them, and what your answers will tell about the forklift you need for your warehouse operations.
What Are the
Dimensions

of Your Largest Load?
Each load your forklift will carry has a set height, length, and width. These are the dimensions of your load. In the middle of these dimensions is your load center. The numbers on your truck's data plate define the maximum weight your truck can lift and carry depending on the height of your load center. 
A rated capacity of 4,950 lbs at a 24" full raised load center means that the load center is at 2 feet, the middle of a 4 foot tall load. Same goes for the rated weight of 4.400 lbs at full raise load center of 30." This is the load center of 3 feet, the middle of a 6 foot tall load. 
The breakdown of your truck's rated capacity is determined by the maximum height of your fork when it is fully raised, as well as the sideshifter and any attachments. The attachments you need your forklift to use is the next thing you need to consider that will determine the right forklift for your operations. 
We usually carry the following forklift sizes:
Each load your forklift will carry has a set height, length, and width
Should I Buy a
New or Used

Forklift?
Now that you know what forklift you need, the next step is to decide whether to choose a new or a used forklift for sale. New and used forklifts have different pros and cons, and your choice should depend on your usage. 
It's a smart economic decision to buy a used forklift if you will use it for less than four hours a day. It's also a good idea to buy your used forklift from a reputable dealer rather than a private seller.
Forklift repairs can be costly and you may not be able to diagnose or even see potential problems with a forklift form a private seller. A reputable forklift dealer has a reputation to uphold so they are less likely to sell a used forklift that isn't well tested and warrantied. 
Buying a used forklift from a reputable dealer can save you thousands of dollars and can be a good option if you know you need to use it for extended periods of time. It can also be the right decision if you'll only need it for a couple years before upgrading.
Reasons to go buy a new forklift include needing specialized accessories that may not be compatible with older models, needing specific height requirements for higher than normal rack spaces, or taking advantage of a tax write off that will be higher with a higher purchase price.
What are the Different Forklift Types?
There are three common types of forklift powering – Propane, Diesel, and Electric. Each one comes with their own advantages and disadvantages for used forklifts for sale. Let's take a closer look at these different forklift power types.
Propane forklifts are the most common type of used forklifts for sale and include many popular models. This is because changing a propane tank is more convenient and quicker than charging batteries, and propane is generally cheaper than Diesel. Propane forklifts are also more versatile than their electric counterparts.
Pros and Cons of propane forklifts include:
They are more expensive up front in terms of truck cost, but they are cheaper to maintain once you own one. Electric forklifts omit zero emissions, which can align better with environmentally friendly brands, provide tax benefits, and can be used in any warehouse, regardless of what is being stored.
Pros and Cons include:
Diesel forklifts are best for just getting it done, no matter what used forklifts for sale you are looking for. They are more versatile in terms of terrain coverage and slope ability than both propane and electric trucks. Diesel engines also makes them bigger and more powerful than their counterparts. Their size and fuel type make diesel forklifts great outdoors, but unfortunately limited to only outdoor use. In the forklift industry, they are generally called rough terrain forklifts. 
Pros and cons of diesel forklifts include:
What
Attachments

Does Your Forklift Need?
Forklift attachments, such as fork extensions boost the efficiency of your truck. They can be a very important part when buying used forklifts for sale. They can increase the reach of your truck's lifting, allowing you to carry more pallets or multiple different pallet types at once. The right forklift attachments will save your business time, money, and man hours. 
Some common forklift attachments include the single-double pallet handler which gives your forklift the ability to lift two pallets at once; the layer-picker which lets pick apart and carry pallets layer by layer; the push/pull attachment which lets your push and pull pallets instead of just lifting them; and bale and carton clamps that let you carry baled products more effectively.
Whenever you use an attachment on your forklift, its rated capacity is reduced. This is because the attachment itself adds weight to the forklift, and therefore cannot safely carry as heavy a load as it could without the attachment. Forklift attachments such as pallet forks also move the truck's center of gravity forward. An over-capacity load on top of forklift attachment is a recipe for tip overs. 
Which Forklift
Brand

Should I Consider?
Find the Right Equipment Now – It only takes a few minutes!
Hyster was founded in 1929 in Portland, Oregon and is now a part of NACCO Materials Handling Group. Hyster is known to offer a wide range of material handling equipment from forklifts to reach trucks. Hyster forklifts are reputable and known to be durable. Learn more about used hyster forklifts on our dedicated page.
Yale is one of the oldest and most reputable forklift companies in the world. From electric to internal combustion models, it is hard to not find the right equipment in their selection. Learn more about Yale used forklifts for sale here.
CAT is one of the top manufacturers in heavy equipment, and for good reason. CAT forklifts are high quality rigs and they have unbeatable customer service. They are one of the more expensive forklift manufacturers, but their loyal customers will tell you their equipment is well worth the added cost.
If you're after an electric forklift, then you have to go with Crown. This is a brand committed to high quality and sustainable heavy equipment that is expertly engineered and well made. Visit our page about crown used forklifts for sale to learn more.
If you need a specialized forklift, then Kalmar has what you need. Their popular models are built to keep you zooming and reduce truck downtime, maintenance, and ownership costs.
Find the Right Equipment Now​
It only takes a few minutes!