Used Reach Trucks For Sale​
We connect you with local forklift dealers. Let them compete for your business!
The Used Forklift Network  simplifies the buying process to get our customers the best used reach trucks for sale  at the lowest price possible.
We match you with forklift dealers near you based on what you are looking for.
Let them compete for your business!
Used Forklift Network  simplifies the buying process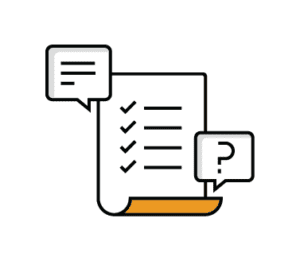 It takes 5 minutes to tell us what you're looking for
Receive Quotes from Dealers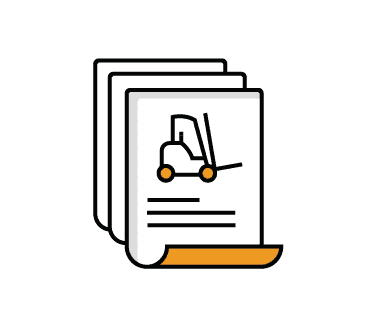 Our vetted forklift partners receive your request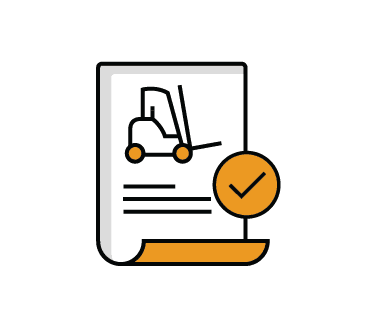 The entire process takes no more than five minutes
Reach Truck Forklift​
Buying Guide​
Do you have a warehouse full of goods that need to be moved, picked, replaced, and more? Does your warehouse have narrow aisles? Is it challenging to navigate? Do you find it complicated to find other forklifts or machinery to move your products with ease throughout your tight spaces? Is it hard to navigate around corners? You might require a reach truck forklift. 
Reach truck forklifts are a useful piece of equipment to have in your arsenal. Reach trucks are forklifts designed to be used in narrow aisles, perfect for warehouse or indoor usage.
Most reach trucks are used for maneuvering goods on pallets and arranging warehouse goods several stories high.
Reach trucks are designed to allow the operator to turn on a dime and navigate tight spaces, even while bearing heavy loads in front of the operator.
This type of forklift has outer legs that balance the load and a pair of wheels in the rear. They have a tight turn radius as the back wheels are located directly beneath the operator. Reach trucks are designed for the operator to be able to stand, sit, and move in and out of the vehicle easily.
They are ideal for either short or sustained use and intended for indoor use and lower-weight lifting needs.
There are a few main types of reach truck forklifts, single reach, double reach, and straddle reach. If you have smaller-sized load-lifting needs, a single-reach truck forklift might be suitable for your warehouse. Also called stand-up reach trucks, single reach trucks can only move one pallet deep at a time and are ideal for loading into single bays.
Double reach forklifts are designed to work with deeply racked pallet storage in warehouses. Double reach forklifts can move two pallets deep at a time, maximizing the efficiency of your machine and operations in warehouses with deeper storage bays as they reach the back of the bay.
Straddle reach trucks are very similar to deep reach trucks in their load capacity and deep storage access but are configured slightly differently. The benefits of a straddle struck are increased stability and easy access from different angles compared to standard double or single reach trucks. 
Buying
New or Used

Equipment​
Should I buy a new or used reach truck for my needs? This is a question that many project and warehouse managers ask themselves. As with many answers about heavy-duty machinery, it depends! First, you can assess your needs by asking a few basic questions:
Finding out how much you require your forklift to carry and how often it needs to lift it are key to assessing whether purchasing used reach trucks is right for you.
If you have light to moderate lifting needs, a used reach truck is perfect. Prices on used equipment can be up to 50% cheaper than new equipment.
Buying used will save loads of money, opening up room in your budget for other equipment needs. Additionally, inventory of used reach trucks can be much more fluid than new forklifts. New equipment can take months to get delivered, but purchasing a used machine can be much faster. 
If you have heavier lifting needs, sustained use, or lift valuable items, you may consider purchasing a new reach truck. Any used machine has wear and tear, and if you need the absolute peak performance at load capacities from your reach truck, it might be beneficial to consider a new machine. Additionally, if you have a higher budget or want your equipment to last under heavy use for years, a new forklift might be the way to go.
Looking for Reach Trucks forklifts for sale or rent to meet your warehouse's needs?
Which Reach Truck
Brand

Should I Consider?
As one of the leaders in reach truck technology, Jungheinrich's reach truck range is top-notch. They have the most comprehensive range of reach trucks in the market, and all their trucks are electric. They boast high lifting capacities and have the first reach trucks to have integrated lithium-ion batteries to maximize the efficiency of your equipment.
Toyota is a popular manufacturer of reach truck forklifts.
Toyota reach trucks
are known for their ergonomic design and comfortability. They feature easy programmability with Toyota's Reach Truck Vehicle Manager. You can program and adjust the deceleration, lifting, and lowering speeds, making your forklift use more efficient.
Yale is another popular reach truck brand
. They have two distinct types of reach trucks; a reach truck with a moving mast or tilting mast and various options available for each. Yale's lines are known for their versatility, user comfort, and the different options that allow you to have more freedom in choosing a machine that caters directly to your lifting needs.
If you are looking for a used reach truck, getting a handle on your needs and the market can seem overwhelming. Working with a reputable dealer can be a game-changer. It is critical to work with a forklift dealer you can trust; it takes the hassle out of the search for used reach trucks. At used-forklifts.net, we have an extensive network in the forklift industry. We have years of experience and connections to find the best deals on any type of used forklift, including reach trucks. 
The process to find your ideal used reach truck is simple. You will answer three simple questions on our website, and your job is complete. We will use your answers to procure deals that match your budget and lifting needs and send them directly to your inbox. We take all the hassle, time, and stress out of finding the perfect used reach truck for you.
Contact us today to speak to one of our team members and start the process of finding the right used forklift for you! 
Find the Right Equipment Now​
It only takes a few minutes!