We connect you with local forklift dealers. Let them compete for your business!
Used Yale Forklifts For Sale
Used-forklifts.net simplifies the buying process to get our customers the best equipment at the lowest price possible. 
We match you with forklift dealers near you based on what you are looking for. 
Let them compete for your business!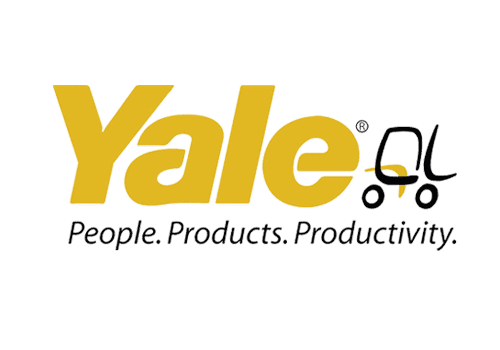 1. Answer a few questions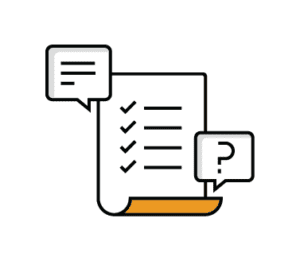 It takes 5 minutes to tell us what you're looking for
2. Receive Quotes from Dealers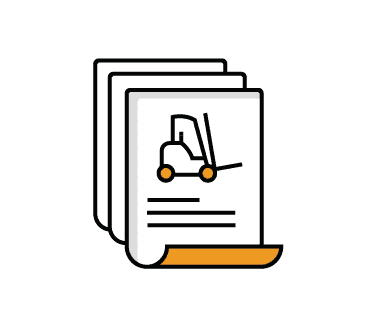 Our vetted forklift partners receive your request
3. Pick the Best Forklift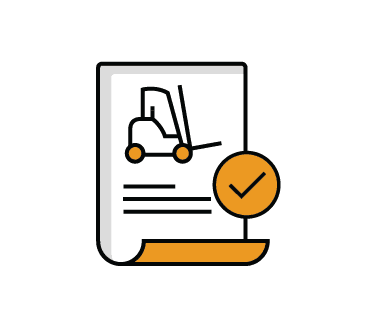 Yale is one the oldest forklift companies in the world. They have been helping their customers lift heavy loads for almost 180 years. They found their start in good old fashioned American ingenuity, when Yale's founder, Linus Yale Jr. invented the pin-tumbler cylinder lock. 
Originally founded under the name, Yale Lock Manufacturing Company, the company eventually became the Yale and Towne Manufacturing Co. They've been powering the world with reliable forklifts, order pickers, reach trucks, and pallet jacks ever since. 
As one of the oldest forklift manufacturers in the world, Yale has learned a thing or two about the material handling world and what it takes to build a brand tough enough to last through the millennia. 
Yale's tagline shows their dedication to the three most important components of a tried and tested equipment manufacturing brand – people, products, productivity. 
Yale knows they would be nowhere without the partnership of their hardworking employees, dealers, and their number one partner – you. When it comes to creating powerful, reliable, and quality products, Yale is second to none. 
They have been offering top of the line innovation to the material handling industry for over close to two centuries. Yale understands that as a customer, you are not in the forklift manufacturing business. 
You are in and running your own business, that happens to rely on quality forklifts to get the job done. That's why Yale manufactures forklifts you can count every day, and offers the full suite of forklift accessibility products like parts, maintenance, financing, and forklift fleet management.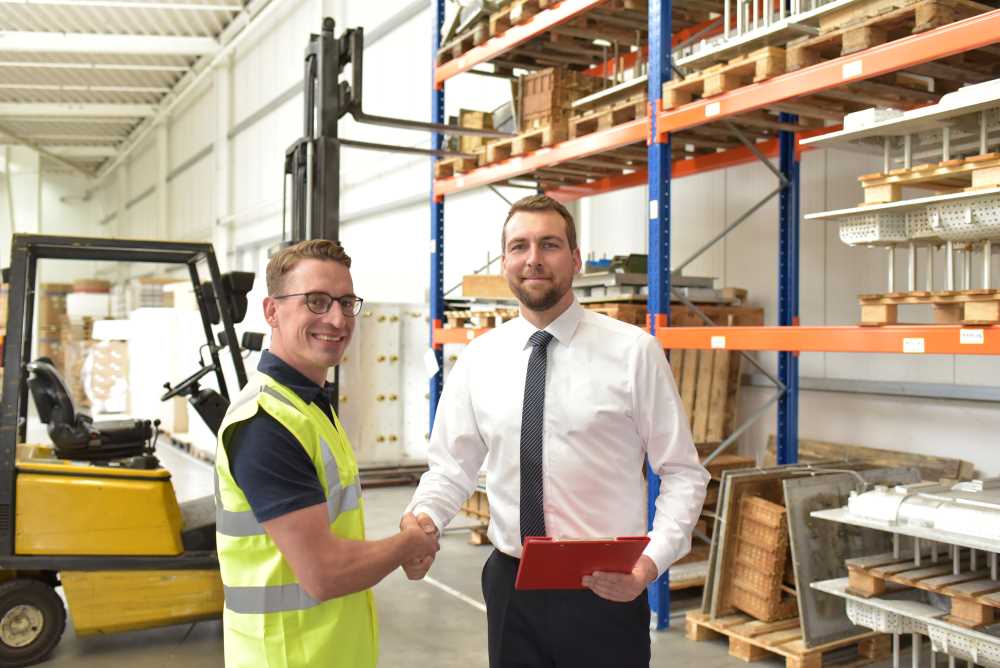 When to Buy a Used Yale Forklift and When to Buy New
All of our customers face the inevitable question when it comes to purchasing their next Yale forklift – should you buy used or should you buy new? A used Yale forklift will save you a lot of money, but will it be reliable and how long will it last? A new Yale forklift can cost a lot more, and do your operations justify the purchase?
The answer to your questions are found within your daily operations. How often will you need to use your forklift, and what will you need it to do and lift?
Are you looking for a forklift for light to moderate use and light to moderate lifting? Go with a used Yale forklift. These kinds of operations don't require a new equipment purchase, and is a good time to save some cash. Need to use your forklift throughout each day and for regular heavy lifting? You're safer buying a new Yale forklift. This is especially important when it comes to lifting your personnel.
Most Popular Yale Forklifts
Yale offers environmentally friendly and cost effective electric forklifts in both 3 and 4 wheel models. They offer a wide range of voltage operations and come in both conventional and drop battery box designs. Both their 3 and 4 wheel base models can lift up to 4000 lbs, and their pneumatic tire 4 wheel models can lift up to 19000 lbs.
ICE Cushion Tire Forklifts
Yale's top of the line internal combustion engine (ICE) cushion tires models are made for productivity in tough spaces They are designed for high lift capacities in confined areas, and they provide your operator with ergonomic comfort and dependability.
YALE's base cushion tire forklifts can lift up to 4000 lbs, and their high end ICE cushion tire models can lift up to 15500 lbs at increased heights.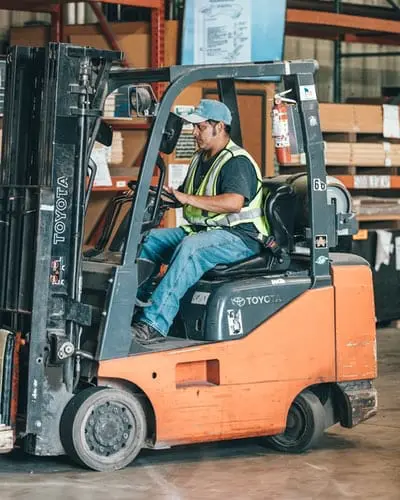 Before you begin your next forklift purchase process, we invite you to answer just three simple questions. It will take no more than five minutes, and you'll be on your way to the most enjoyable forklift purchase you've ever experienced.
All we need to know is what kind of forklift you are looking to buy. Do you need a motorized or manual pallet jack? An order picker? A sit-down forklift? Or something more heavy duty like a scissor lift or reach truck?
Next we will ask you whether you want to buy a new or used forklift. We specialize in gathering the best quotes on the best used forklifts, but our dealers stock and sell both new and used forklifts. You tell us what your preference is and we'll curate the best quotes for you.
Lastly, we need to know how much lift capacity you need from your forklift. Do you need a light capacity of under 10000 lbs? A more moderate lift capacity of 10000-20000 lbs? Or do you need a heavy duty lift capacity of over 20000 lbs?
That's it. Just three simple questions, in five minutes or less. We'll send you the best quotes on the best used forklift equipment, from the most reputable local dealers. You don't even have to leave your office. After all, when you can buy your next forklift from your office, why would you ever buy one anywhere else?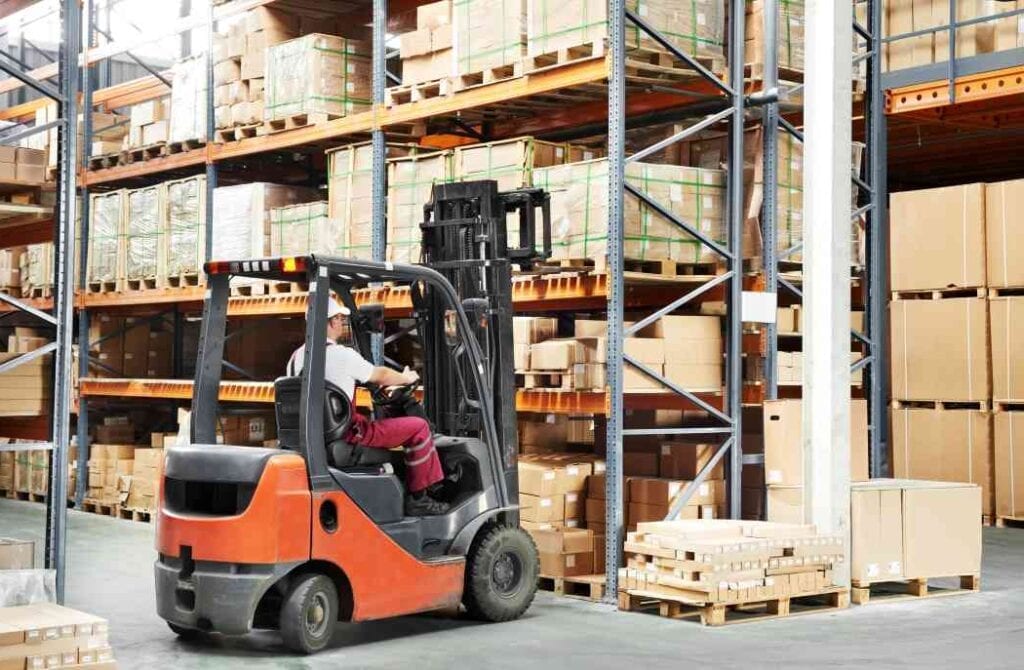 Find the Right Equipment Now
It only takes a few minutes!