We connect you with local forklift dealers. Let them compete for your business!
Used Lull Forklifts For Sale
Used-forklifts.net simplifies the buying process to get our customers the best equipment at the lowest price possible. 
We match you with forklift dealers near you based on what you are looking for. 
Let them compete for your business!

1. Answer a few questions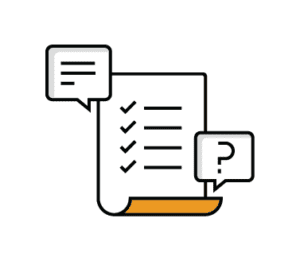 It takes 5 minutes to tell us what you're looking for
2. Receive Quotes from Dealers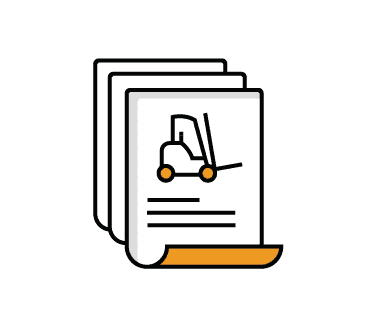 Our vetted forklift partners receive your request
3. Pick the Best Forklift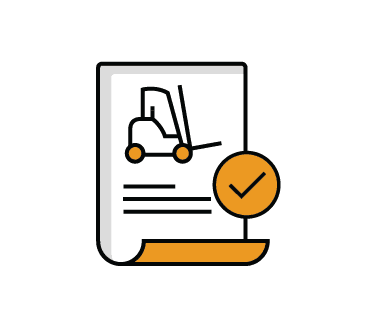 The Lull telehandler forklift is synonymous with durability and reliability. They are manufactured by JLG industries who has been delivering quality equipment to the material handling industry since 1969. Customers all over the world have purchased a Lull forklift for their top-notch quality and long-lasting performance.
Lull also leads the industry in telehandler innovation. They are exclusively designed and built to stand up to rugged outdoor conditions with traction you can trust on both even and off road terrain. Lull forklifts feature a unique sliding chassis that allows your crew to reach and retract the boom and their working height without having to move the forklift.
Lull forklifts are both convenient and efficient in the aerial platform category. They are built for portability and easy transportation without losing power for picking up and moving heavy materials.
Lull telehandlers have been used to ease the workload of teams operating in nearly every construction and manufacturing sector. From construction, mining, agriculture, and landscaping, to aviation, retail, and energy. Whatever your job may require. Whatever you need to lift. You can count on a Lull forklift to get it done.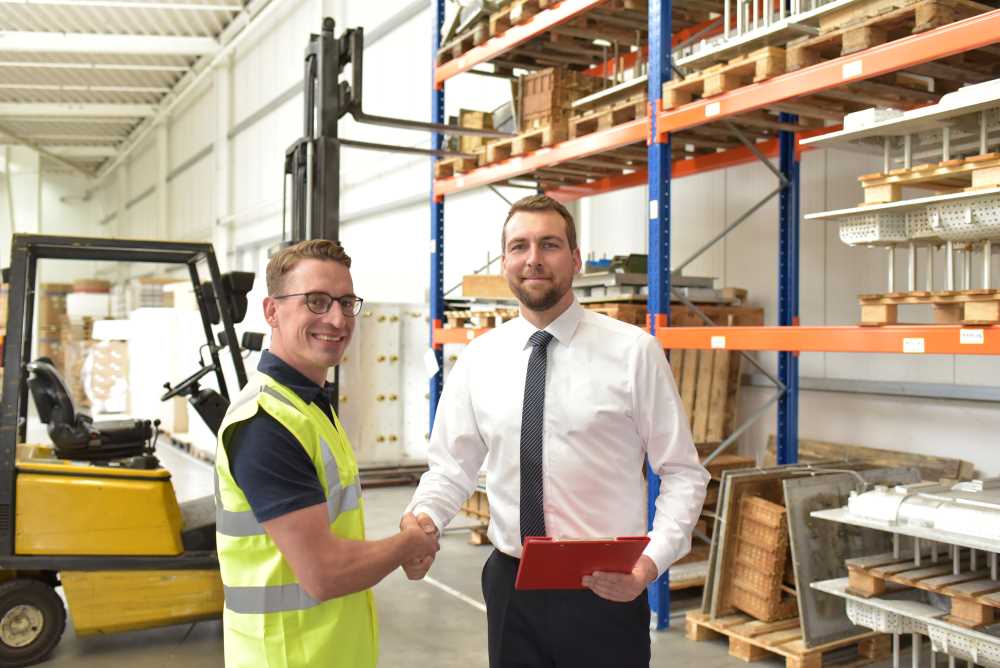 Should You Buy a Used or New Forklift?
In your purchasing process for your next Lull forklift, you may be wondering whether you should buy a used forklift or a new one. The answer lies within your operations – how often you will need to use your Lull forklift, and what you will need it to lift.
As telehandlers, Lull forklifts are in the aerial class of forklifts. This means that you will likely be utilizing its boom and platform to lift your personnel to heights unreachable by other means. Your personnel is the most important load you will ever lift, and as such, requires special consideration when deciding to buy used or new equipment.
If you plan to use your Lull forklift for occasional use, then buying a used model is fine. It will save you some immediate cash and room on your equipment budget for when you need to buy a new forklift.
If you need your Lull forklift for regular, sustained heavy lifting, you will want to consider purchasing a new model. While this comes with an added price, it is wholly worth it for the peace of mind that your personnel is supported by a boom without any pre-owned miles when you are lifting them up to substantial heights.
Most Popular Lull Forklift Models
Lull forklifts are some of the most durable pieces of aerial platform equipment ever made. These reliable telehandlers come in a few different models. Here are some of the most popular Lull forklift models.
Lull 644E-42 Telehandler
This rough terrain forklift has a 6000 lb lifting capacity with a 42 foot reach. It is designed to be utilized in tight spaces and is equipped with four wheel drive and three steering models, ensuring you won't get stuck out on the job site. Its rugged design makes this Lull forklift model ideal for construction job sites, large scale farming operations, and oil and gas work. 
Lull 944E-42 Telehandler
This Lull forklift model replaced the earlier Lull 844C-042 model in 2003 which had been the standard in the construction industry until that point. This is a rough terrain forklift capable of safely lifting and carrying loads up to 9000 lbs and has a reach of 42 feet. It also has three steering models and is designed for the purpose of giving your personnel a boost to higher ground on your construction job site.  
Lull 1044C-54 Telehandler
This is the largest forklift in the Lull line. It has a lifting capacity of up to 10000 lbs and a 54 foot reach. It also has three steering modes and is designed for safely and effectively lifting exceptionally heavy products on your construction job site. This Lull forklift model is compatible with an 8 foot vertical tower attachment, increasing its lift to 62 feet.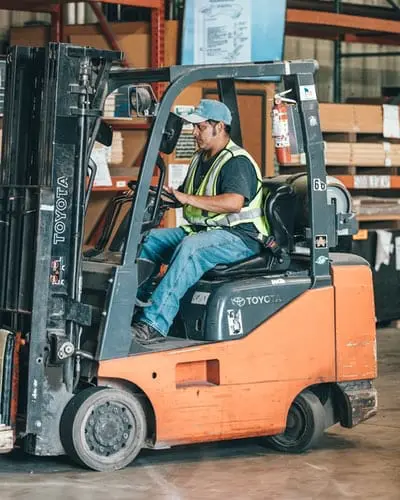 Tired of the headache-inducing process of sourcing the best used forklift deals? Tired of wasting your valuable time and hard earned money on calling and driving all over town to see which dealers have what models in stock, and at what price? Then, source your next forklift purchase with us. We save you time and money by sourcing the best quotes on used forklifts for you and delivering them right to your inbox so you can buy your next forklift without ever having to leave your office.
Our process is simple, straightforward, and takes no more than five minutes of your time. All we need to know is what kind of forklift you want to buy – traditional sit down, order picker, manual or motorized pallet jack, telehandler, etc – what condition you want to buy it in – used or new – and what kind of lifting capacity you need your forklift to have. 
That's it. Once we have your information, we will source the best used forklift deals from the best used forklift dealers, and we will deliver them right to your inbox. After all, when you can buy your next forklift from your office, why would you ever buy one anywhere else?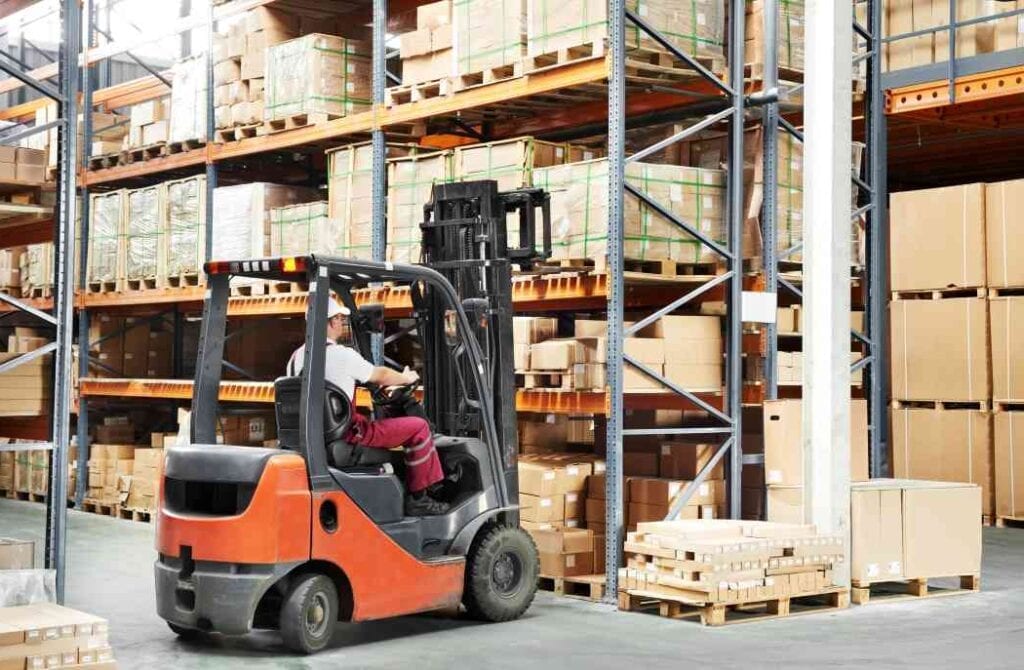 Find the Right Equipment Now
It only takes a few minutes!