Used Scissor Lifts For Sale​
We connect you with local forklift dealers to find used scissor lifts for sale. Let them compete for your business!​
A
Scissor Lift

Marketplace
The Used Forklift Network  simplifies the buying process to get our customers the best used scissor lifts at the lowest price possible. 
We match you with forklift dealers near you based on what you are looking for. 
Let them compete for your business!
Used Forklift Network  simplifies the buying process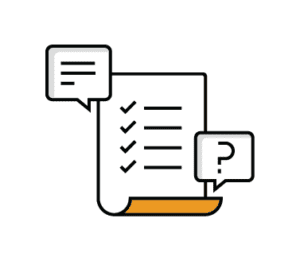 It takes 5 minutes to tell us what you're looking for
Receive Quotes from Dealers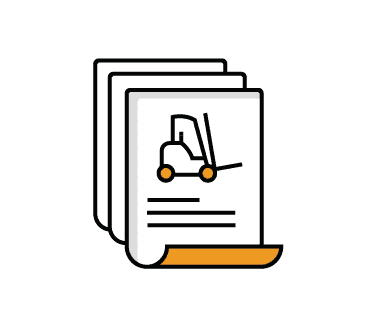 Our vetted forklift partners receive your request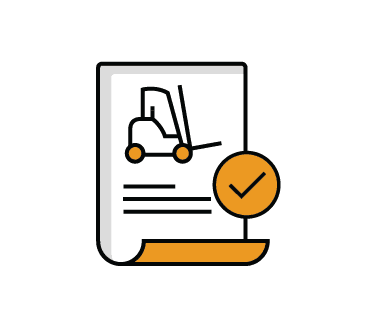 The entire process takes no more than five minutes
Scissor Lift
Buying Guide​
Does your construction site need a lift? Specifically, a platform lift that can support multiple workers and equipment and allows you to work safely and efficiently on elevated areas? Then you need a scissor lift whether you are renting or buying a new one.
A scissor lift is a piece of construction equipment that has an extendable platform. You can raise this platform up or down to reach elevated areas that you may not be able to reach with a ladder or scaffolding. A scissor lift can be useful for construction tasks such as up-close inspections of elevated areas, or installing cable wire. 
Scissor Lifts are usually considered being a part of the forklift family.
The
Different Types

of Scissor Lifts
Scissor lifts come in different sizes, with different abilities and uses, and are powered by various fuel types. A hydraulic scissor lift can be a simple solution to get you up and running, working at higher ground, both inside and out.  A diesel scissor lift is a common lift found on outdoor construction sites. They can lift you up to 30 feet above the ground, or even as high as 60 feet with certain models.
If you're looking for a scissor lift that is both quiet and completely safe for indoor use, then you need to go with an electric scissor lift. Working outdoors on uneven terrain such as a residential or commercial building project? A rough terrain scissor lift will get the job done. Or maybe you're looking to go fuel less to save the environment and some money. In that case, a pneumatic scissor lift will work well for you.
Hydraulic scissor lifts can be powered by hand or by a hydraulic engine. They are fueled by hydraulic oil, which changes pressure to raise and lower the lift platform. Hydraulic scissor lifts are among the easiest construction lifts to operate and require minimal training. This makes it easy to get your team up in the air and working. 
The potential downfall of a hydraulic scissor lift is that oil thickens in cold weather. This slows down hydraulic scissor lifts significantly when the temperature drops. That's why hydraulic scissor lifts are best suited for projects that don't require much speed or power.
If you've seen a scissor lift on an outdoor construction job site, it's safe bet that it was diesel. These are the most common types of scissor lifts. They feature a signature cross-braced system that can safely lift you and your crew up to 30 feet with a standard model, and up to 60 feet with more specialized models. Diesel scissor lifts are both durable and strong, giving your project some much needed power.
Diesel fuel is not suited for indoor use as it is rather loud and diesel fumes can be harmful to inhale. 
Looking to ditch the line at the gas pump, and limit noise and environmental pollution? Check out an electric scissor lift. These silent scissor lifts are quite popular as they do not emit any fuel fumes, and are to be used safely on indoor projects.
Electric scissor lifts don't pack as much power as their fuel burning counterparts, but they can fit inside and maneuver within small spaces. This makes them ideal for installing indoor piping or cabling on commercial job sites. 
Outdoor construction sites can consist of uneven and treacherous ground. From thick mud and rocks to sloping backdrops. If you're working on a job site like this, then you need a scissor lift that can hold up to the test of the terrain. That's why you need a rough terrain scissor lift.
Rough terrain scissor lifts are made exclusively for operation on rugged, outdoor terrain. They have a higher load bearing capacity, heavy duty tires, and safety features like fall restraints and harnesses. They can maneuver you up to 50 feet high, and up to 10 feet side to side. You can find rough terrain scissor lifts that are powered by diesel, gas, and propane.
When it comes to getting work done on elevated job areas, in unsteady terrain, there's nothing better than a rough terrain scissor lift.
Pneumatic scissor lifts are fueled by a vacuuming and compressing air pressure system. They don't need any fuel to burn, which means they aren't emitting any hazardous and polluting fumes. This makes pneumatic scissor lifts entirely eco friendly for companies looking to go green or take advantage of environmentally sustainable tax breaks. 
Pneumatic scissor lifts are great indoors, but they are limited to that. They also do not have as much power capability as fuel powered scissor lifts.
Which
Scissor Lift

is Right for You?
Buying the right scissor lift is essential to completing the work for which you are buying a scissor lift. Determining the right scissor lift for you requires answering the following questions.
What kind of terrain is your job site on?
If you are on rocky or uneven terrain then you will need a terrain scissor lift.
Do you need a scissor lift for indoor or outdoor purposes?
If you need a scissor lift for indoor use, you will have to use electric, hydraulic, or pneumatic scissor lift. If you will need your scissor lift for outdoor uses then you will need more power that comes with diesel or other fuel burning scissor lifts.
How much power and reach do you need from your scissor lift?
If you only need a lift up to 10 or 20 feet, then a pneumatic or hydraulic scissor lift will do the trick. For jobs that require 30 feet of lift and beyond you will need a diesel or rough terrain scissor lift.
Is environmental sustainability a factor in your purchasing decision?
Looking to go green? Then you need an electric or pneumatic lift.
Buy a
Used or New

Order Scissor Lift?​
The answer to this question is determined by the expected use of your scissor lift. If you need it just for occasional use, and without much of a load bearing capacity, then a used scissor lift will do just fine.
If you need it for regular use and need a high load bearing capacity then a new scissor lift is a good idea, especially for safety concerns. Scissor lifts take on wear and tear from sustained use.
This slowly reduces their load bearing capacity, which can pose a safety hazard if you utilize a used scissor lift for heavy and extended use.
When looking for used scissor lifts, keep in mind that it's best to buy one from a reputable dealer who will stand by their equipment with a warranty.
Looking for narrow Scissor Lift for sale or rent to meet your warehouse's needs?
When you buy your scissor lift, make sure it's from a reputable manufacturer. Here are some of the top scissor lift manufacturers.
Genie Lifts are known for their extended mobility and ease of use. They are easy to load, move, transport and can fit through a regular size door. Genie Scissor lifts are great for all your indoor needs.
In addition to manufacturing a great product, Snorkel offers exceptional customer service. They provide top notch client support, both in technical and use education. They also offer a reconditioning program which is a great option when looking for used scissor lifts.
JLG makes really solid and environmentally friendly scissor lifts. Enough said.
Skyjack has been on a mission since its founding in 1985 to supply their customers with reliable scissor lifts and superb customer service.
Niftylift makes a promise with each scissor lift they sell to provide excellent support, easy operation, and minimal maintenance for the life of your scissor lift.
Spill Guards reduce costly oil leaks on hydraulic scissor lifts. It's easy to install and easy to maintain.
Tool Trays keep all of your necessary paperwork and tools such as building plans, flashlights, and drills in one central location on your scissor lift.
Installing a panel cradle on your scissor lift allows you to store materials on the outside of the platform for easy access and space saving.
Find the Right Equipment Now​
It only takes a few minutes!