7 Tips to Find a Forklift Operator Job
Forklift jobs are very coveted in the warehouse and construction industries. Forklift drivers have to be 18 years of age and become an OSHA-certified operator, meaning the barriers to entering the industry are minimal. 
Additionally, demand for forklift operators has increased dramatically in recent years, making it an excellent time to enter the industry. Here are some tips for finding a forklift operator job.
1. Get Your Forklift Operating Certification
One of the easiest ways to set yourself apart from the crowd of applications for forklift jobs is to become a certified forklift operator. Many applicants start applying without their certification, or some have previous experience but have let their certification lapse.
Although it costs a bit of money upfront, it will be advantageous to have your certification. Companies will appreciate that you took the initiative to get certified and that you are ready to begin working right away, saving them time and money.
It is important to have a solid resume when applying for any job.
You should highlight any previous experience you have as a forklift operator, or in the warehouse or construction industries in general. It is essential to include descriptions of tasks you have performed and responsibilities that you have held in each previous job for your experience to stand out.
Additionally, it is an excellent idea to highlight other skills and qualities you possess that could be useful to the position, such as time management, hand-eye coordination, stamina, attention to detail, and more.
Conduct a thorough job search for available opportunities. You can find forklift jobs in a variety of places.
Some excellent places to start are job-seeking websites, construction company careers pages, warehouse company careers pages, and Craigslist.
4. Submit Applications Early
During your job search, try to apply for open positions as soon as they become available.
Companies often remember early applications, and many other applicants will fail to take immediate action to job positions.
This will give you an advantage in making contact with the recruiter or HR manager as soon as possible.
5. Consider Temping for Experience
If your forklift resume lacks experience, consider applying for and getting experience in temporary forklift operating positions.
You have the opportunity to gain experience in different sectors of the forklift industry and it helps boost your resume and the number of hours of forklift operation under your belt.
Oftentimes, a company will hire from within and offer a full-time position to their best temporary employees.
Temping can be a great way to get your foot in the door with a company and showcase what a valuable employee and team member you can be!
Joining job search websites is a great way not only to find open positions but to make connections with recruiters in the industry.
Sites such as LinkedIn, Indeed, Monster, and more can be very useful. When you create a profile on these sites, be sure to upload your resume and fill out your bio page and skills thoroughly.
Recruiters are heavily dependent on these sites, and you want to make sure you are available to connect with them on this platform.
7. Network within the Industry
If you have an idea of what sector of the forklift industry you would like to specialize in, it is important to start working on making contacts to build a network and connections with operators and workers in that sector.
Start by reaching out to friends, teachers, or connections you have made during your forklift certification process as well as with other forklift operators you may know. You can also reach out to professionals in positions you aspire to on job sites to ask for career advice.
At used-forklifts.net, we specialize in all things forklift-related. We work with the best certified forklift dealers to find the top used forklift deals.
We also have a vast library of information on all aspects of forklift operation, forklift types, and the forklift industry. For more resources, to browse our inventory, or get a quote. We look forward to being a resource for all your forklift needs!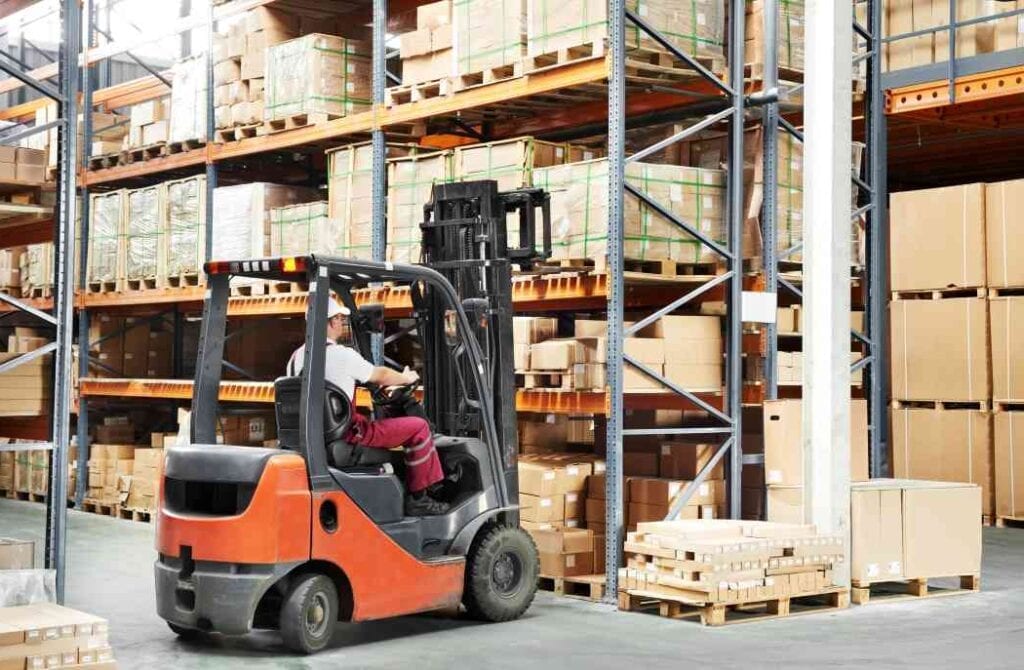 Find the Right Equipment Now
It only takes a few minutes!