We connect you with local forklift dealers. Let them compete for your business!
Used Linde Forklifts For Sale
Used-forklifts.net simplifies the buying process to get our customers the best equipment at the lowest price possible. 
We match you with forklift dealers near you based on what you are looking for. 
Let them compete for your business!

1. Answer a few questions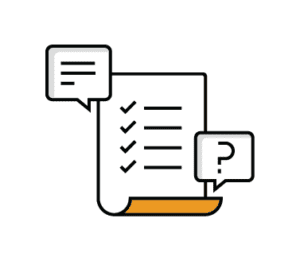 It takes 5 minutes to tell us what you're looking for
2. Receive Quotes from Dealers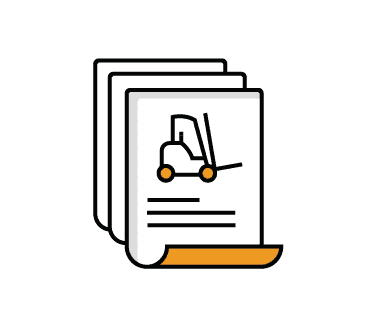 Our vetted forklift partners receive your request
3. Pick the Best Forklift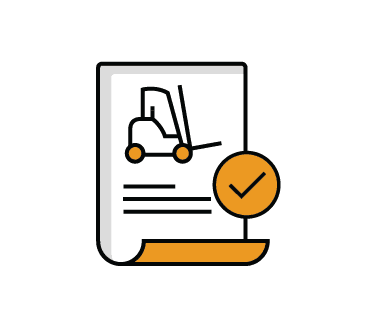 Linde Manufacturing is the largest forklift manufacturer in Europe and one of the leading warehouse equipment manufacturing companies worldwide. 
Linde is a part of the KION Group, the second-largest company manufacturer of industrial trucks in the world. With operations in over 100 countries, Linde boasts over 700 sales and services locations and has established a trustworthy reputation worldwide. 
Linde focuses on developing high-performance intralogistics solutions. These designs are the base for each Linde product – forklifts, warehouse equipment, driver assistance systems, and more. 
Linde specializes in automation in the equipment manufacturing industry, creating intelligent forklift software and customized solutions for each customer. 
Linde's forklift range is unique amongst equipment manufacturers. The forklift lineup comprises 77 series and 382 model variations. 
This modular system allows the company to manufacture vehicles that cater precisely to each customer's needs. You can customize individual machines or design a fleet of forklifts that meet your specific transport, storage, picking, and stacking needs.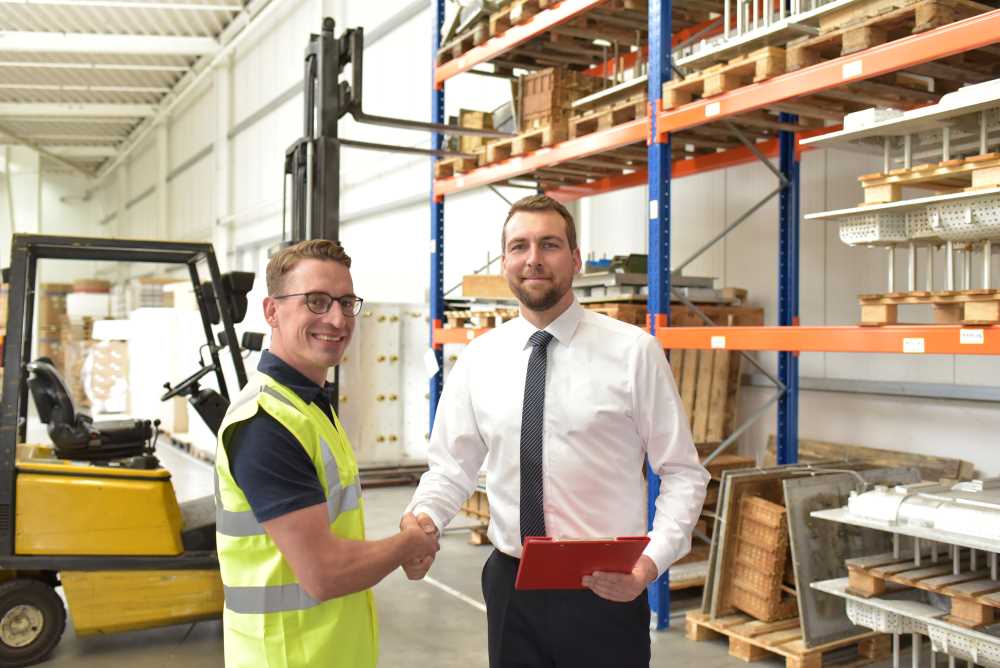 Should You Buy a Used or New Forklift?
There are many elements to consider when buying a forklift. An expensive piece of equipment is an investment for your company. Every forklift, new or used, needs to be reliable, safe, and able to perform. However, there are further needs to be assessed. How often will your forklift be used? What operations do you need your forklift to perform each day? What are the maximum and average weights you need to lift? 
If you have light to moderate lifting needs and operations, finding used Linde forklifts for sale is an excellent option. First and foremost, buying a used forklift can save a lot of money. Used equipment can retail for up to fifty percent less than new equipment; this can save a lot of room in your budget for other needs. Additionally, Linde's extensive service network of over 700 locations and 8,500 technicians worldwide makes it easy to service your used forklift. 
There are two reasons to consider investing in a new Linde forklift. The first is heavy lifting requirements – lifting heavy weight or expecting to push your forklift close to its capacity each use. Second, if you are lifting personnel, a new forklift is the way to go. You want the newest and most reliable equipment if you are lifting your crew. These needs are better fulfilled by a new forklift.
Most Popular Linde Forklift Models
Linde's forklift range is completely customizable to fit the needs of each customer. With over 10,000 model options, each Linde machine is unique. The ability to customize is one of the key elements that make Linde one of the most popular forklift brands.
When looking for used Linde forklifts for sale, it is more important to understand your specific needs than other forklift brands. Each Linde forklift starts with a base series and has hundreds of customizable options.
Since this brand has no off-the-shelf products, buying a Linde forklift offers the opportunity to find a machine suited to your specific needs.
Linde offers electric and internal combustion forklifts. Some of Linde's most popular base m include the E10, E60, E70, and E80. This line of forklifts is popular for their ergonomics, low noise levels, and efficiency indoors.
Linde's most popular internal combustion forklifts are H14-20, H20-25, and H40-50. With forklift trucks capable of handling up to 18 tons, there are options in Linde's range for every need.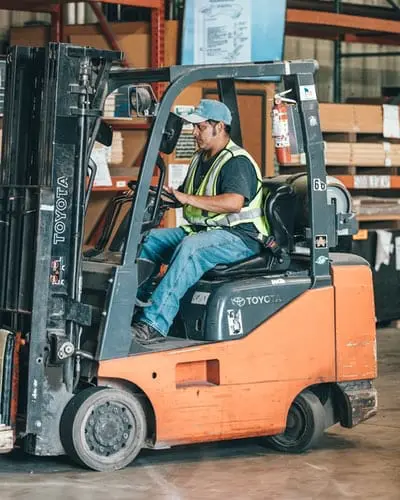 At used-forklifts.net, we can help you find used Linde forklifts for sale. We use our extensive network to contact certified used forklift dealers directly. We collect the best quotes and send deals on machines that meet your needs directly to your inbox, hassle-free. 
Using our services allows you to select the perfect quote and dealer on your ideal timeline. We provide a variety of quotes allowing you to directly compare prices, features, and more. We take the headache out of searching for a forklift and making a decision on your own. Our goal is to help streamline your equipment search process, saving you both time and money. 
By taking our brief survey, we can get started finding you a used forklift easily. We will ask three questions: 
What kind of forklift are you looking to purchase? 

Do you want a new or used forklift? 

What do you need your forklift to lift? 
By answering these questions, we can begin to do the difficult work for you. You can sit back, relax, and have quotes sent directly to your inbox. We will find you the best deals on Linde forklifts and take all hassle out of the process. Reach out today, and speak to one of the members of our team. Together we can assess your needs and get started finding you the perfect used Linde forklift for your needs.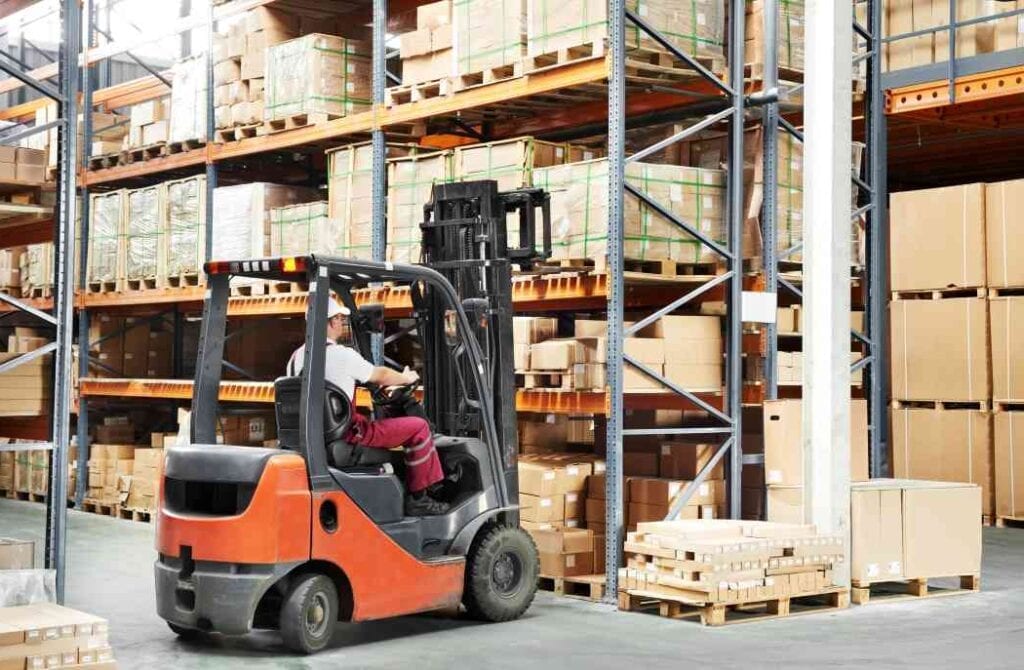 Find the Right Equipment Now
It only takes a few minutes!