We connect you with local forklift dealers. Let them compete for your business!
Used Nissan Forklifts For Sale
Used-forklifts.net simplifies the buying process to get our customers the best equipment at the lowest price possible. 
We match you with forklift dealers near you based on what you are looking for. 
Let them compete for your business!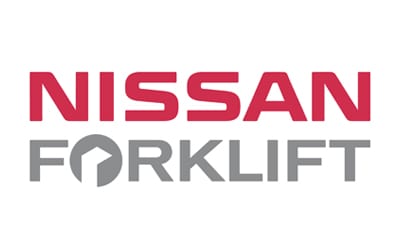 1. Answer a few questions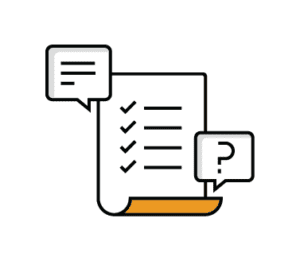 It takes 5 minutes to tell us what you're looking for
2. Receive Quotes from Dealers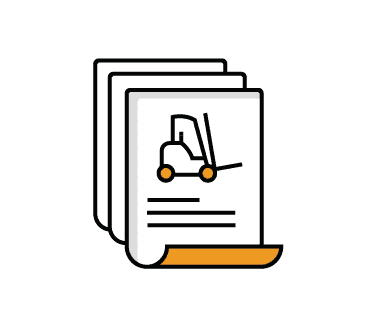 Our vetted forklift partners receive your request
3. Pick the Best Forklift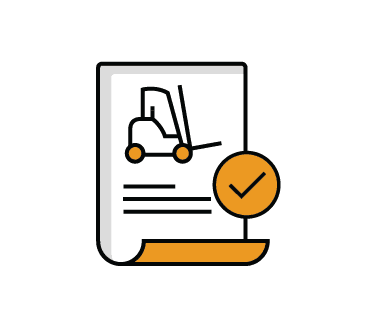 Nissan Forklift Selection
Nissan Forklifts have been in production for over fifty years. Originally manufactured under the brand of Datsun Lift Trucks, Nissan offers a full line of quality forklift products, spanning the entire fuel power and lift capacity spectrum. Whether you need an electric forklift for your indoor warehouse, or a gas, LP, or diesel powered forklift for your outdoor operations, Nissan has the right equipment to meet your needs.
As you might expect from the Nissan brand, economical and sustainable fuel is a priority to this forklift manufacturer. Nissan is especially known for their high production electric forklifts and motorized pallet jacks that help your operators reach and lift heavy products in tight spaces.
Beyond their quality electric powered reputation, the Nissan forklift brand also manufactures cushion and pneumatic forklifts, pallet stackers, pallet jacks, order pickers, and reach trucks. No matter the fuel type, and no matter the type of equipment, all Nissan forklift products are manufactured to the same meticulous standards that you have come to know and trust from the Nissan brand.
Originally owned solely by the Nissan Motor Co, Nissan Forklift Corporation was absorbed as a subsidiary of UniCarriers Corporation in 2013. Today, Nissan forklifts are manufactured under the name UniCarriers Americas, a new company that is partly owned by the Nissan Motor Co.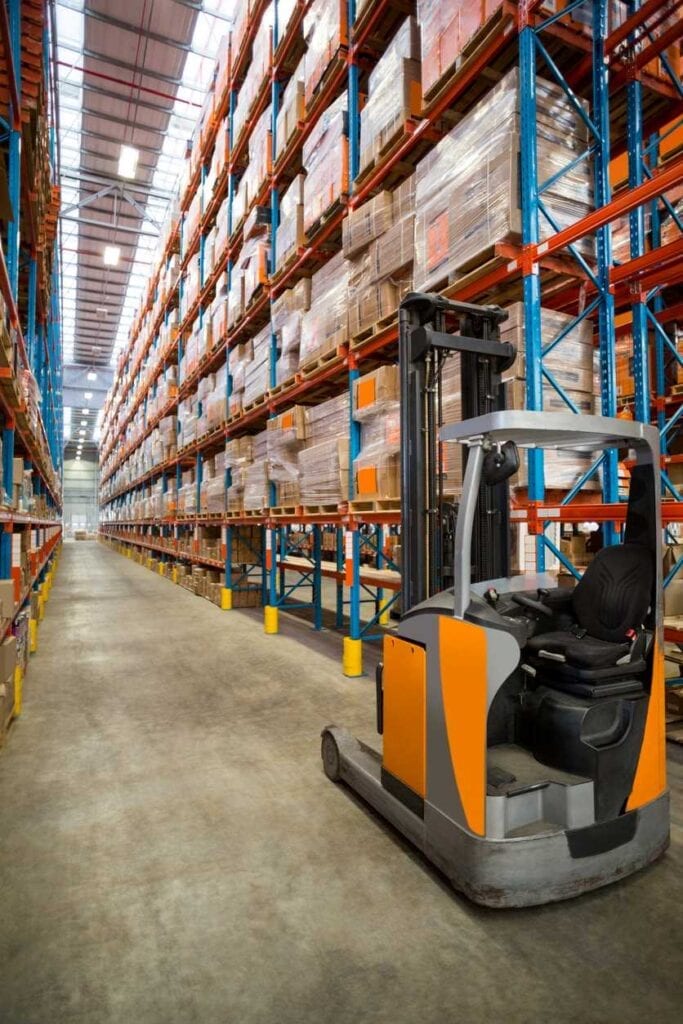 When to Buy a Used Crown Forklift and When to Buy New
Nissan forklifts are some of the most economically affordable forklifts on the market. That being said, new forklifts are still an added expense on your equipment budget. For some operations, it makes more sense to buy a used forklift. Still, other operations require new equipment. 
Wondering how you can tell which situation calls for a used forklift, and which ones call for  forking out the cash needed to buy a new one? You're not alone. This is a common question and concern amongst our customers like yourself. The answer really depends on how often you need to use your forklift, and what you need your forklift to lift and carry.
Are you looking for a forklift to add to your indoor fleet? Need to use it occasionally with light to moderate lifting? Save the money and space on your equipment budget and buy a used Nissan forklift.
Do you need a forklift that can stand up to sustained use and regular lifting of heavy loads? Need to lift not just product, but your personnel as well? It's safer to buy a new Nissan forklift. Sustained use and heavy lifting puts excessive wear and tear on your forklift. For this reason, it's safer to buy one that doesn't have any pre-owned miles on its body and fork. This is especially true when you are lifting your crew members and their equipment.
Most Popular Nissan Forklifts
Nissan makes some of the most economically efficient electric and fuel powered sit-down forklifts. Here is a closer look at a few of their most popular models.
Nissan Electric Forklifts
The Nissan BX series is a highly efficient electric powered forklift that can be used for extended working hours, further increasing your productivity. It's designed with your operator's comfort and ergonomics in mind, and omits ultra low noise level.
You'll enjoy lower maintenance costs from the built-in-test equipment( BITE), and full onboard fault diagnosis. This is a fully loaded electric forklift.
Nissan Nomad Series Forklifts
Nissan Nomad forklifts boldly go where other forklifts cannot. Their compact frame allows them to fit wherever you need them to, and their Nissan exclussive solid pneumatic tires give you traction and power on multiple surfaces. The Nissan Nomad forklift is built for both indoor warehouse use as well as outside paved use, giving you the power of two forklifts in one.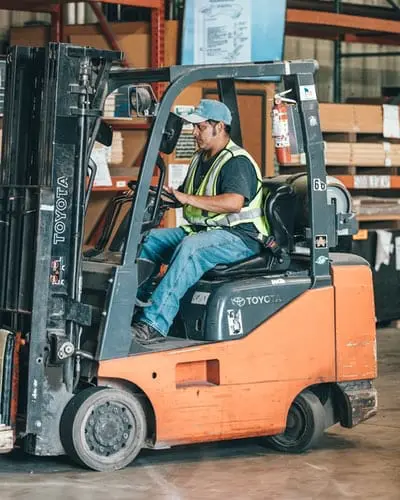 Before you start calling and driving all over town looking for the best used forklift deals, take five minutes to answer our three questions and let the dealers come to you. 
Here's what we need to know:
What kind of forklift do you need? A motorized or manual pallet jack? An order picker? A sit-down fork? Or something more heavy duty like a scissor lift or telehandler? Our dealers stock them all. Just let us know what you're looking for and we'll send over the right quotes for you.
Do you want to buy a used or new forklift? We specialize in finding the best used forklift deals but our dealers stock and sell both used and new equipment. You let us know your preference, and we'll make sure to curate the best quotes for you.
Lastly, we need to know what kind of lift capacity you need your forklift to have. Light lift capacity of under 10000 lbs? Medium lift capacity of 10000-20000 lbs? Or a heavy duty lift capacity greater than 20000 lbs.
That's it. Just three simple questions, each with their own straightforward one-click answer, and you'll be on your way to the best forklift purchasing experience you've ever had. We'll deliver the best quotes on the best used forklifts, from the most reputable local used forklift dealers, right to your inbox so you can make your next forklift purchase right from your office. After all, when you can buy your next forklift from your office, why would you ever buy one anywhere else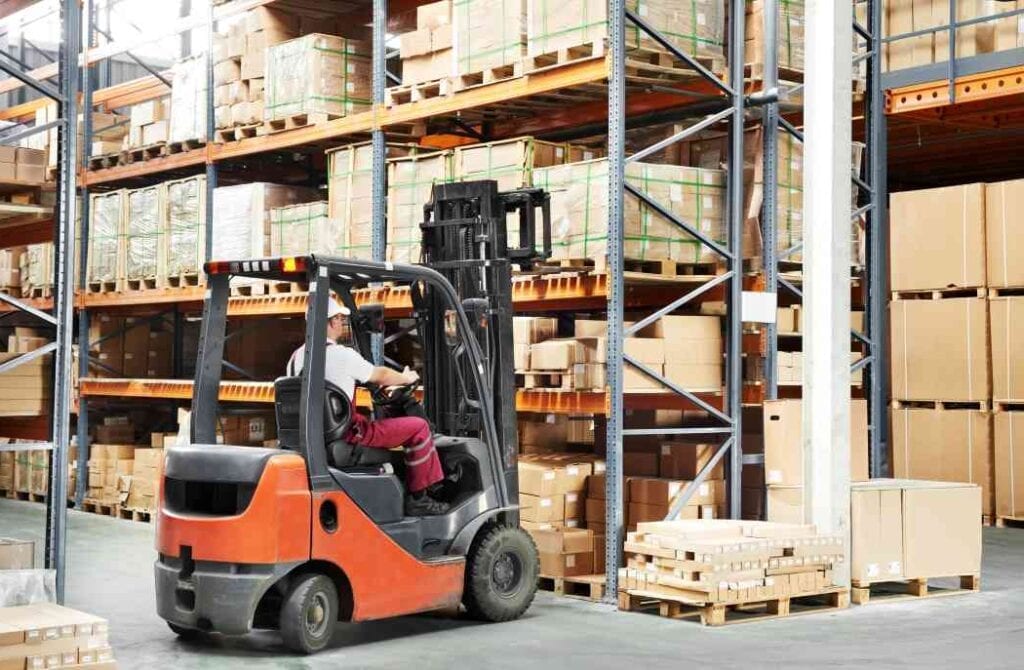 Find the Right Equipment Now
It only takes a few minutes!