We connect you with local forklift dealers. Let them compete for your business!
Used-forklifts.net simplifies the buying process to get our customers the best equipment at the lowest price possible. 
We match you with forklift dealers near you based on what you are looking for. 
Let them compete for your business!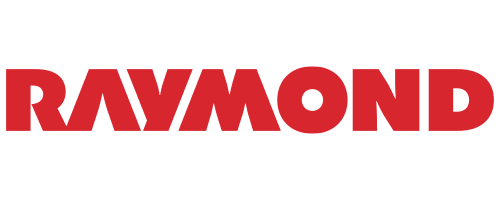 1. Answer a few questions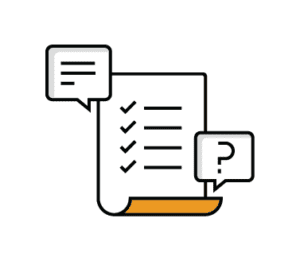 It takes 5 minutes to tell us what you're looking for
2. Receive Quotes from Dealers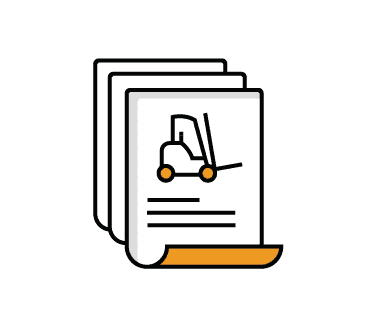 Our vetted forklift partners receive your request
3. Pick the Best Forklift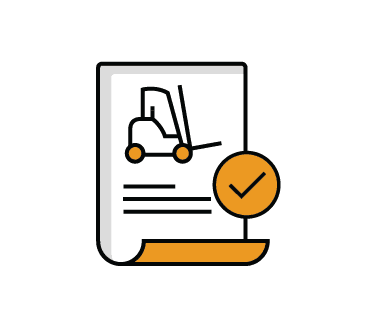 Raymond Forklift Selection
Raymond forklifts are among the best built forklifts in the world, and the Raymond brand is synonymous with innovation in the material handling industry. They are the original inventor and manufacturer of the reach truck, putting the first one on the market in 1954.
Their offering to forklift innovation revolutionized the material handling industry. It allowed for the reduction of warehouse aisle widths, and the creation of ample aisle storage space.
The Raymond tradition of innovation is very much alive today and can be seen in their forklift designs that save energy, and are built for user ergonomics, from their smallest pallet jack to their largest forklift trucks.
Raymond forklifts are engineered to optimize your day-to-day material handling operations. This is especially important in today's world of ever shrinking budgets and increased productivity demands. When you purchase a Raymond forklift, you are choosing to optimize your current resources and to rise to your daily challenge.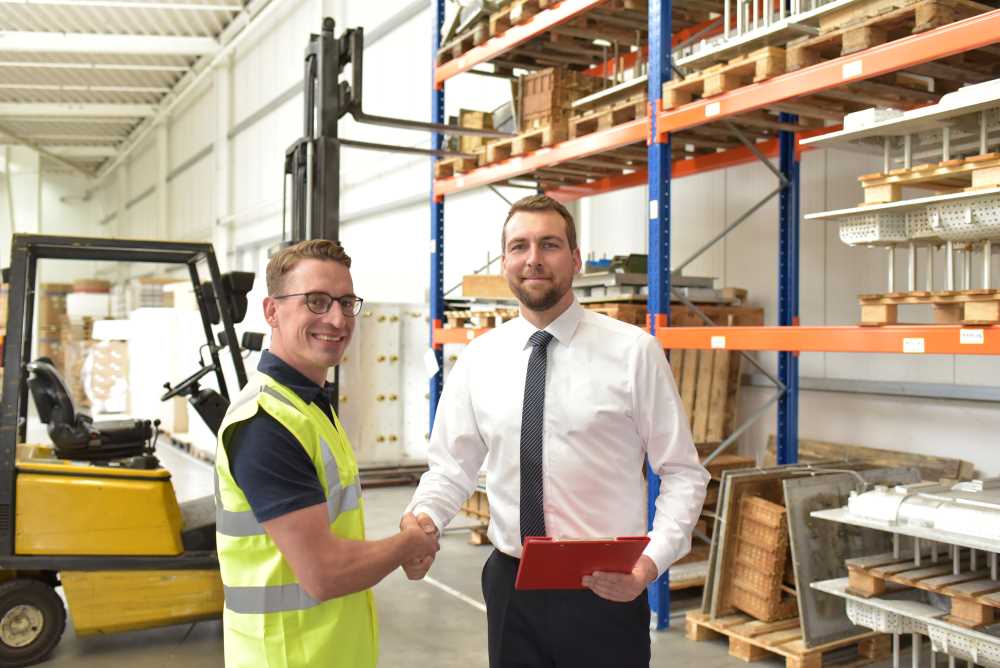 When to Buy a Used Raymond Forklift and When to Buy New
Wondering whether you should buy a used Raymond forklift or a new one? You're certainly not alone. We get asked this question a lot. The truth is that it really all depends on your operations. 
To answer this question you need to ask yourself two additional questions – How often will you need to use your forklift and how much will you need your forklift to lift?
If you plan to use your Raymond forklift for light to moderate use on just 1 – 2 shifts, a few days a week, then you should purchase a used one. These kind of light and moderate operations don't call for new equipment, and purchasing a used forklift now will leave space in your equipment budget for when you do need to buy a new forklift.
Do you need your Raymond forklift for sustained use and heavy lifting, all day, everyday, across all shifts? These kinds of operations call for purchasing new equipment as you will put extensive wear and tear on your forklift so you want to buy one without any pre-owned miles on its body and fork. Buying used equipment when it makes sense to do so will make sure you have the budget to buy new forklift equipment for these kinds of operations.
Most Popular Raymond Forklifts
Raymond makes several types of forklifts to meet your material handling needs. From reach trucks, manual and motorized pallet jacks, counterbalance and torrent trucks, and order pickers to sideloaders, tow tractors, walkie stacks, and automated forklifts.
Raymond Counterbalance Trucks
Raymond counterbalance trucks are their traditional stand up and sit down forklifts. They deliver superior visibility, ergonomics, and efficiency.  Their stand up counterbalance forklift trucks include their 4150 and 4250 models, and their traditional sit down forklifts include their 4460 4750 models.
Raymond offers a full line of high performance electric order pickers that will optimize your warehouse operations. You can choose between a 24-volt and 36-volt battery and various height and lift capacities to fit the needs of your operations. Their 5300 model is powered by 24-volts and can safely lift and carry up to 3000 lbs.
Their 5500 model is also 24-volt powered and can reach heights up to 30 feet. The Raymond 5600 order picker model has a 36-volt battery and is ideal for your heavy duty order picker needs.
Raymond Automated Forklifts
These days, labor costs are at an all time high. That's why Raymond engineered their line of fully automated forklift trucks that require no operator. They are cost effective and have a lower overall ownership cost for their lifetime. They are the flexible and scalable solution you need for optimizing your warehouse operations.
Raymond offers four high performance automated forklifts. Their 3030 model is ideal for small warehouse jobs, has a 72" lift height and a 2500 lbs lift capacity.
Their 3220 model is built for towing carts and heavy loads with a lift capacity of 15000 lbs.  The 3020 model is also built for pulling warehouse carts and order picking, with a lift capacity of 10000 lbs. The 3010 model is ideal for picking up and safely transporting pallets throughout your warehouse, with a lift capacity of 8000 lbs.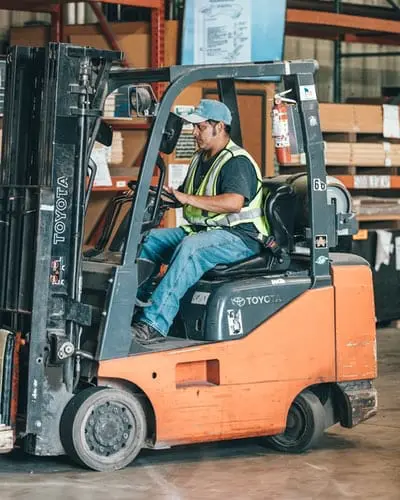 We know how exhausting the forklift purchasing process can be, but we are here to change that. It used to take days and weeks of calling and driving all over town hunting the best used forklift deals and seeing what dealers have which models in stock and at what price. 
Our process is much simpler and involves asking just three questions, and takes no more than five minutes. What kind of forklift do you need? Do you want to buy it new or used? What lift capacity do you need your forklift to have? Once we have this information, we get to work gathering the best used forklift quotes from our dealers and we drop them nice and neat in your inbox. 
When you buy your next forklift from one of our partner dealers, you can make your purchase without ever leaving the warehouse, or even your office. After all, when you can buy your next forklift from your office, why would you ever buy one anywhere else?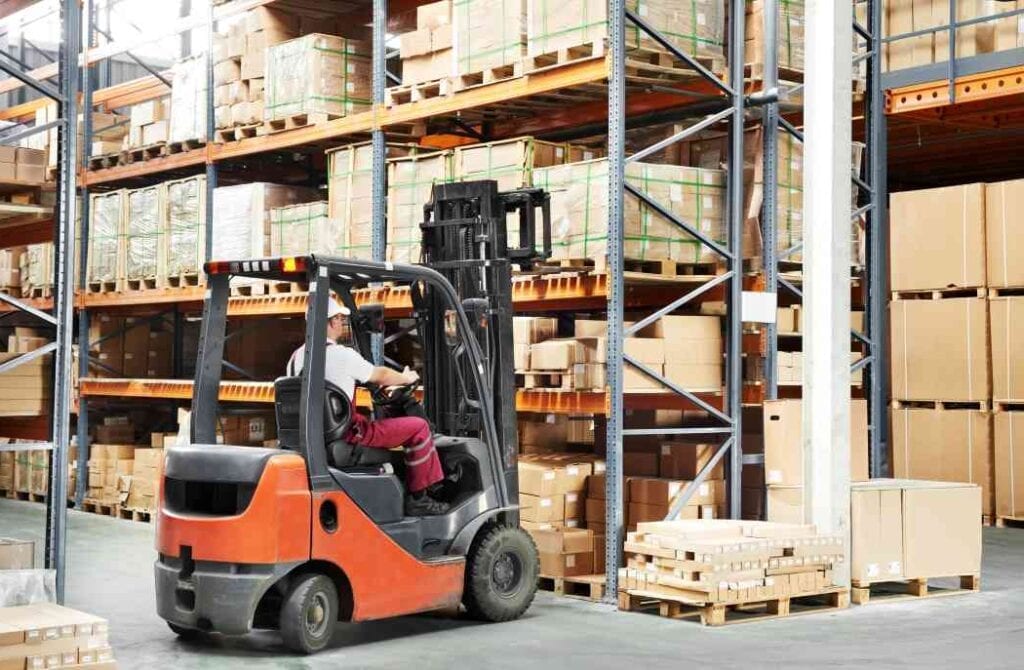 Find the Right Equipment Now
It only takes a few minutes!