Used Narrow Aisle Forklifts For Sale
We connect you with local forklift dealers. Let them compete for your business!
An Narrow Aisle Forklift Marketplace
The Used Forklift Network simplifies the buying process to get our customers the best used narrow aisle forklifts at the lowest price possible.
We match you with forklift dealers near you based on what you are looking for.
Let them compete for your business!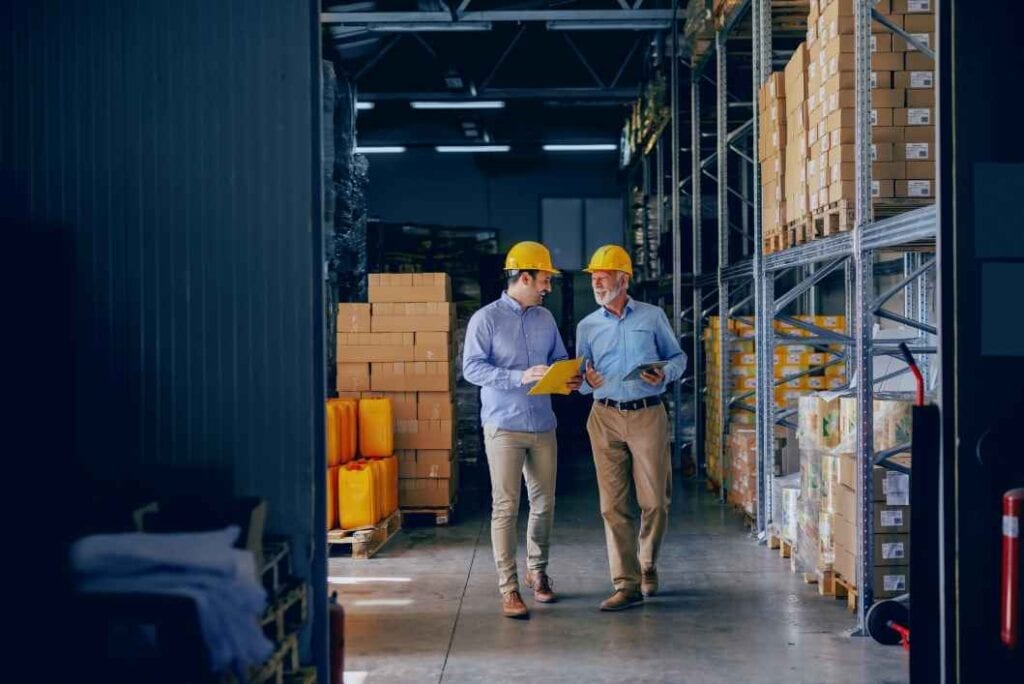 1. Answer a few questions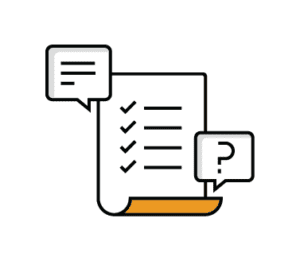 It takes 5 minutes to tell us what you're looking for
2. Receive Quotes from Dealers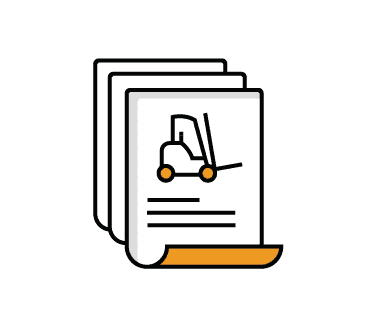 Our vetted forklift partners receive your request
3. Pick the Best Forklift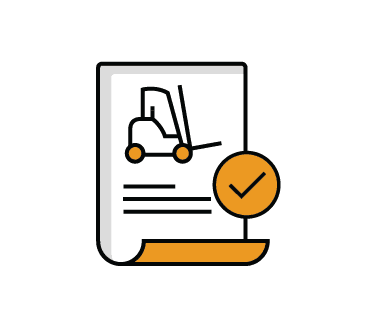 Buying a Used Narrow Aisle Forklift
The growth of manufacturing and distribution centers has been on the rise in the last couple of decades and has skyrocketed in recent years. As the industry expands, the demand for space continues to rise as well; this means you may be looking for narrow aisle forklifts for sale or rent to meet your warehouse's needs.
As warehousing facilities continue to pack more products into the same amount of space, aisles narrow, and more products are stacked on top of one another. 
Your traditional solutions and machinery might not work as well under these new conditions. Narrow aisle forklifts or Very Narrow Aisle forklifts have very slim designs to navigate tight spaces and remain safe and balanced.
These machines are becoming necessary to help navigate tight spaces better than traditional forklifts, order pickers or reach trucks.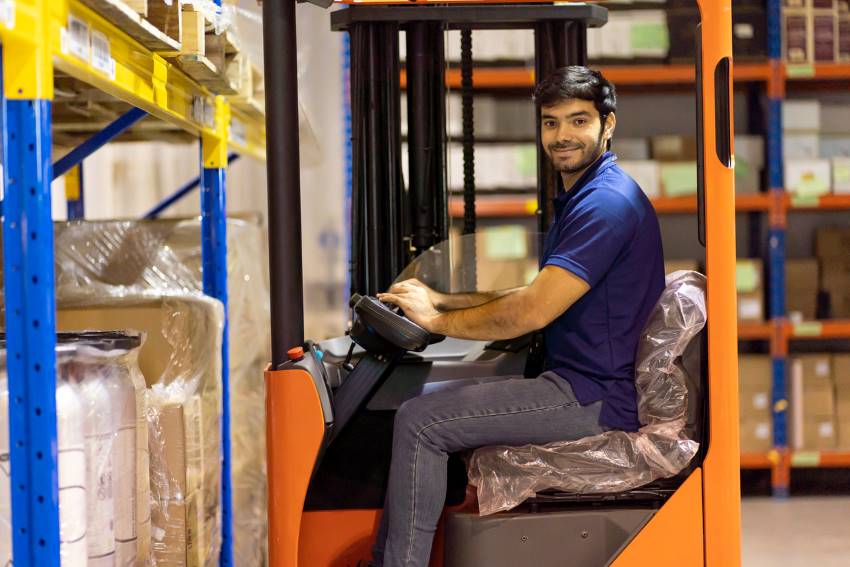 Using narrow aisle forklifts at your warehouse can be beneficial in many ways. First, they require less space to operate in aisles. Narrow aisle forklifts can operate in aisles between 8.5 and 10.5 feet wide, whereas traditional forklifts cannot operate in aisles smaller than a typical 10.5-foot wide aisle. Very narrow aisle forklifts can operate in even tighter aisles between 5 and 7 feet.
Counterbalance forklifts and other forklifts do not fit in these types of spaces, nor do they have a small enough turning radius to operate without hitting the racking.
Using narrow aisle forklifts in your warehouse allows you to narrow your aisle widths. Making each aisle smaller will enable you to put up to 50% more product into the warehouse, ultimately allowing you to expand and store more products in a single warehouse without any construction or new building acquisition. This can be a benefit for many companies looking to increase space and storage in their warehouses.
There are many types of narrow aisle forklifts. Some, such as order pickers, don't need to turn at all. Instead, they move from side to side, allowing you to save space in your aisles. Others operate with a three-wheel design, where the wheel in the back anchors the machine and allows for a tighter turning radius than a four-wheel machine. Still, many of these machines can lift to 4,000 pounds or greater, despite their smaller profile.
With narrow aisles, there isn't much wiggle room for other things to be happening in those tight spaces when operating the forklift. You may run into traffic jams in the warehouse, as only one narrow aisle forklift will be able to fit down your aisles at a time. An inability to pass other people or machines could be potentially inconvenient for your warehouse and your employees, and could trigger safety issues.
Narrow aisle forklifts have a specific set of functions. When using these machines, it is sometimes necessary to have more than one piece of machinery to complete a task that could otherwise be completed by one larger forklift. For example, some very narrow aisle forklifts cannot lift or hand-off inventory to an outbound or inbound dock as this would require you to have a dock working forklift to complete this process. 
Buying a New or Used Narrow Aisle Forklift?
There are various benefits and drawbacks to new and used equipment. Narrow aisle forklifts usually don't carry personnel or have extremely large loads and are a more expensive type of forklift. Used forklifts retail for up to 50% less than a new machine.
Lighter lifting needs and lower price points make finding used narrow aisle forklifts for sale a desirable option. If you have heavy lifting needs, you might want to pursue a new piece of equipment. Most forklift manufacturers have several narrow aisle forklift models to meet different needs. Some popular narrow aisle forklift brands include Toyota, Caterpillar, Linde, Still, and Komatsu.
Finding Used Narrow Aisle Forklifts
At used-forklifts.net, we can help you find the perfect forklift to fit your needs. We combine our years of industry experience and our vast network of connections in the used machinery market to find the best deals for you. We only work with certified, reputable dealers and make the forklift search process simple and hassle-free for you.
Please check out our website, where you can answer three questions about your machinery needs. After that, we will be able to identify the ideal forklift and brands for you. We will complete your search, sending only the best deals directly to your inbox, taking the stress off your back!
You can browse our inventory on our website, get a quote, or contact a team member. We encourage you to reach out on used-forklifts.net/request, and we look forward to assisting you with your forklift search process soon!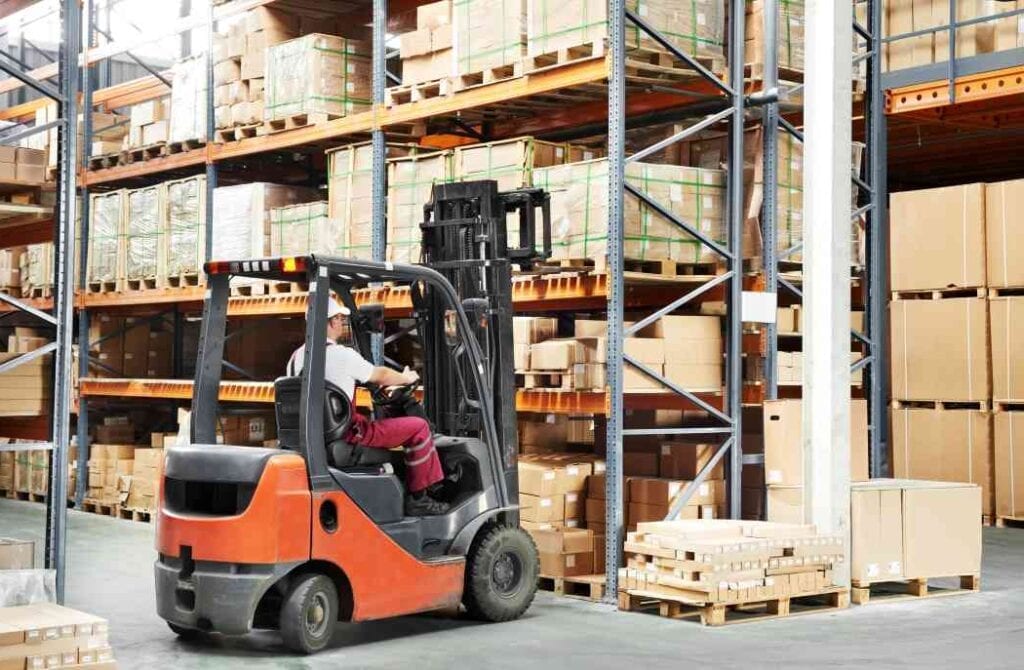 Find the Right Equipment Now
It only takes a few minutes!