What Is the Average Forklift Operator Salary?
As a forklift operator, you stand to make roughly between $15 and $21 per hour. This equates to about $30,000 to $42,000, annually. Your actual salary will likely depend on your experience, the company you work for, and the area of the country you work in.
A career as a forklift operator is one that many regard as stable and enjoyable employment. The pay and benefits allow for a comfortable life. Manufacturing and warehousing facilities operate at all hours of the day, so you will likely be able to find a position that offers the working hours you need. Weather that's split-shift, regular 9 – 5, or graveyard shift.
This blog will cover the basics of the forklift operator role. What forklift operators do, and the salary you can expect to make as a forklift operator, as well as ways to increase your salary. Let's get started.
What is a Forklift Operator?
A forklift operator is an essential part of the material handling industry. They can be found in indoor warehouses, outdoor industrial material yards, or construction job sites. They are primarily responsible for lifting and carrying products from one place to another, mostly for storage, shipping, or receiving purposes.
When working inside a warehouse, forklift operators typically drive a traditional sit down forklift to pick up pallets or other products such as drums, kegs, or large paper rolls, storing them on the warehouse racks, or loading them on outbound shipments, or preparing them for shipping. This last function is called "staging."
Forklift operators also operate order pickers. These are forklift equipment that is used to pull products from top shelves that traditional forklifts can reach.
This function requires a team of two. One operator will drive the order picker and the other will stand on a platform on the front of the equipment that will allow for easy pulling of products on the top shelves. This second team member is known as the "order picker." They are fully strapped via a hardness to the forklift for safety.
Forklift operators can also find themselves working outdoors on an industrial material yard or construction site. The forklifts used for these operations have special off road tires called "pneumatic" tires that are made for rugged terrain and heavy lifting. These forklifts are typically diesel powered and called rough terrain forklifts.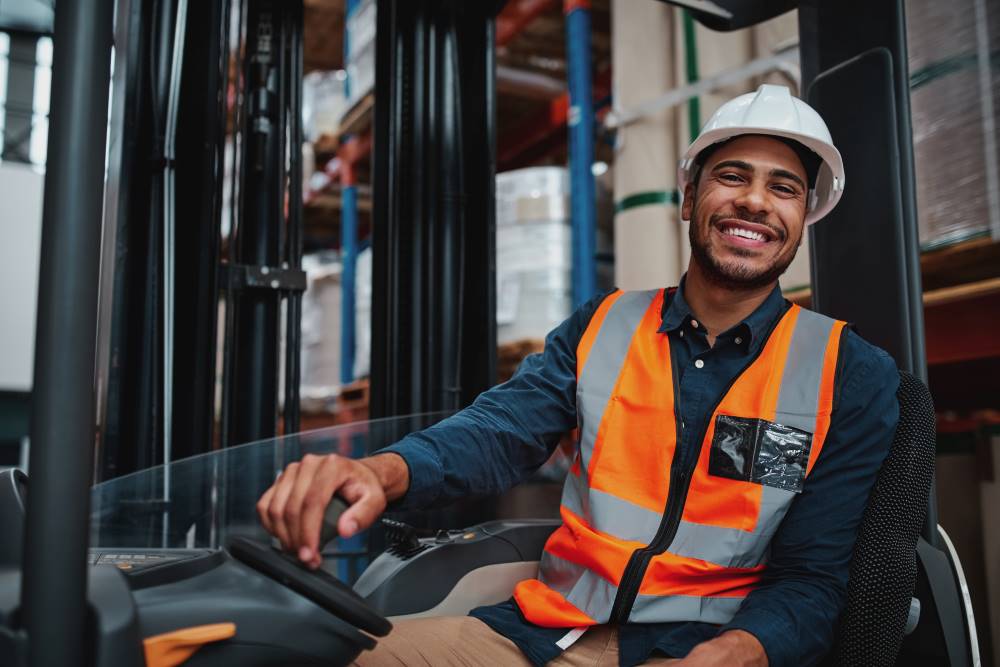 Forklift Operators Working Hours and Conditions
The working hours of forklift operators can vary widely. It all depends on the working hours of your employer. Some warehouse facilities operate 24/7, with a crew working at all hours of the day. Other facilities operate with just one or two shifts per day. Depending on the shift you are assigned to, you may find yourself working a normal 9 – 5, 2 – 10 pm, or a graveyard shift from 10 pm to 6 am. Some employers offer shift preferential to forklift operators that have been with the company for a set amount of time.
The physical working conditions for forklift operators can also vary quite a bit. If you work in an industrial material yard, then you might find yourself working all sorts of different weather conditions. From snow and rain to the blistering heat. If you work in a dry storage warehouse then you will likely not deal with the weather conditions, but if you work in a warehouse that stores frozen materials then you'll be moving and storing products inside an industrial freezer. Cast in point – make sure you are dressed appropriately for your working conditions.
Forklift Operators Average Salary
High costs of living tend to increase salaries, where areas with a low cost of living and not a lot of demand tend to see lower salaries.
If you want to increase your pay, you can seek out additional forklift operator certifications. These courses are regularly put on by OSHA, the leading council on worker safety. You can likely find an OSHA-sponsored course at your local community college or trade school. Some employers will even pay for you to take this course, and will also increase your pay upon completion.
The great part of being an experienced forklift operator is that there is rarely, if ever, a shortage of jobs. Manufacturing and warehouse facilities can be found across the United States. In small, rural towns, and in major cities. The pay is better than line workers, and many companies have a clear path for career advancement. Your chances for advancement greatly improve when you become an OSHA certified forklift operator.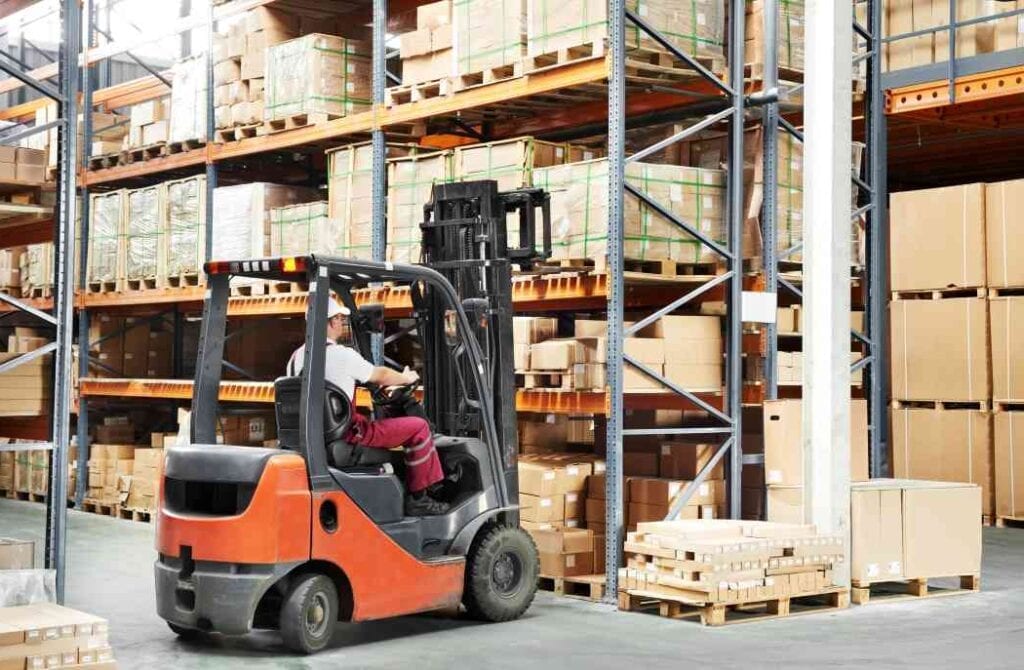 Find the Right Equipment Now
It only takes a few minutes!